Horrific Recordings
Horrific Recordings is a Drum & Bass/Jungle, vinyl only label which hit the stores in 2014, based in East London. Horrific Recordings was founded officially on 15th of October, 2013 with the purchase of the new domain name www.horrificrecordings.com. Horrific Recordings is the invention of the label owner and urban artist, James Jessop, aka Horrific James.
Hello James and thanks for taking your hands out of the paint for a quick chat. Any upcoming art exhibitions? What is keeping you busy the most lately?
I have just finished two projects. The Earth's Edge Wall which I will talk about in a bit. Also I just curated the 10 years of Burning Candy exhibition at Horrific Gallery in Hackney Wick London. I curated the first BC show at Leeds College of Art a decade ago back in 2007 with Cyclops, Tek33, and Sweet Toof. All three artists were making paintings, sculptures, and installations within an indoor context. Also they're working very prolifically outdoors in the urban environment. The recent show was a 10 year retrospective of the various adventures and creations of the group, a reflective exhibition with one or two new pieces also included.
I teach degree level fine art part time every January at London Art school in Kennington and I run the fine art transcription project, it's a block...four days a week for 4 weeks, so January always goes in a flash working there. As soon as it's February I'm back with the Drum & Bass full time. I have a new yearly routine since I set up Horrific in late 2013. About year ago I began producing my own D&B every spare minute. Before I was mostly doing collaborations. But it reached the point to where the biggest challenge was to see what I could create by myself. So listen out for some solo stuff late 2017/2018...
Since the beginning of the Horrific Recordings catalog and continuing into the new 10" limited series, the music is great. With releases ranging from dRamatic & dbAudio, Digital, and others like Voyage and Response, is this where you imagined you would be at this point of starting a new vinyl only label?
I have been a fanatic of this music and following the DJs playing this amazing sound since before it was called drum and bass when I first went to see Ellis Dee, Swan'e, Fabio & GrooveRider, LTJ bukem etc, back in January 1992 at Dreamscape 2. Every year since, I followed those DJs fanatically at various venues, on the radio, wherever I could.
Through the 90s I went to see Fabio & LTJ Bukem at least once a year, & into the 2000's, going to check them out at The End club in Holborn, my favourite venue to see DJs play which sadly closed around 2009. Every year beggining in 1993 when I began buying jungle and drum and bass on 12 inch format I never stopped. In the year 2000 I joined Rude FM London where the standard of DJing was very high. Back then it was vinyl only and your set had to be perfect for two hours of mixing no mistakes, if there was you would get a heavy level of criticism from the management. This made me a stronger DJ and selector, trying as hard as possible to get the best music on white label and the special, specific tracks I was after. We studied really hard, a lot of passion. I was such a massive drum and bass fan and always have been a fan to be promoting other people's records because of my passion for all my heroes and other record labels flying the fan flag.
In 2013 I decided to create my record label and start making a dent in the scene they way I wanted. Instead of hyping up other artists music on the usual record labels. A big challenge was to set up my own label and find music, design, and artwork, the logo, do the whole label and get the sound I was into over to the people. Today in March 2017, 3 1/2 years later, Horrific has done well and has achieved what I wanted in many various ways. I'm not planning on stopping anytime soon either, beware!!! Hyper hyper time ahead.
What helps motivate and give you inspiration for art, music and running your own label?
All this stuff I am working with today I've been into for a very long time...my art started in 1985 with New York subway style graffiti, I was only 11, also music in 1985 with Electro and Hip-Hop...Run DMC 'Beat to the Rhyme' made in 1983 with funky drummer, rolling jungle style drums, deep solid lyrics, that is the roots of Bukem and Conrad right there, the clean cutting and funky Drummer.
Jungle music clearly started with the New York late 1970's Block Parties in various Boroughs with hip-hop style Kool Herc break beats. A logical progression in the UK from acid house to Hard-core, Hard-core Jungle/Junglism...into drum and bass and that's going in reverse from Drum & Bass back to the 'Jungle' back to Hardcore...rewinding into Hip Hop/Acid House, electro the full circle. Grime, Trap, House it's all going on. So to answer the question, the motivation, it's an expression a passion that never dies and there is always more to explore. It makes me happy.
You have a brand new book out called, "The Earth's Edge at Trellick Tower" (London Graffiti and Street Art) (Volume 1). Can you give readers a little insight on your first solo publication?
The Earths Edge at Trellick Tower is a book about the most legendary graffiti mural painted on an epic scale by five London leading graffiti artist 30 years ago back in 1987. Non-Stop Arts and No Limits, two of London's best crews joined up individauls: State of Art, Cane One, Fade2, Rage and Rich. When they team up they are collectively known as All Star Kingz.
The wall was so incredible which led to it's legendary status and it wasn't destroyed until 2005. The wall is due to be demolished in 2017 so I had this crazy idea to try and re-create the massive mural on the original site of the 1987 wall! Recreated one last time, before it was knocked down, but by myself a massive solo effort which I did over three days. The wall is as tall as the Berlin Wall and approximately 30-40 meters long, the mural was very complex. The new book has some text I wrote about it all at the start, and then documents the process photographically from start to finish, from sunrise to sunset over the solstice on Wednesday, at the end of 2016. The wall was there, freshly recreated for it's 30th Anniversary, January 2017.
Anything you can tell us about upcoming Horrific Recordings music?
The next release is Horrific 010. We have hit double figures. That looks funny in writing with just 010 for the first time up until now it's always been 001,002,003 etc. For the remix series I started the catalogue number again. So far I've released nine, 12 inch vinyls and one 10" for the Horrific Remixes 001. Horrific 010 features the massive 'Music Makes Us As One' with Flava & Sicknote, which Klute has been playing out lately. Horrific Remixes 002 will be out later this year, hoping to get a vintage mix of Theory onto that 10", the original 2002 wav of 'Theory 02'.
Something I would like to touch on/explain: Some of the Horrific Remixes like with with Hellraiser on Horrific Remixes 001. It says "detect failed dubplate mix", it's not actually a remix it is the first version by J.Bionic and myself. The 12 inch version Hellraiser Horrific 005 produced by the legendary Digital(Function/Metal Headz), that is the remix/alternative. The 10 inch version came first but I released it second...without the amen break, the 10" we made around drums. The same as 'Theory 16' is out now, Horrific008, Voyage & myself. 'Theory 02' was made first & its not out yet! We made it in 2002 at Voyage's all analogue Leytonstone studio. The samples are the same, but the amen break is totally different in the new version. Both send the dance floor crazy and I've got proper heads pestering, to get Theory 02' released ASAP!!! There's also plans to make a 'Theory 17' this weekend Voyage & myself, with a different break. A new, non-amen, hard stepping version. We have a massive gig coming up in Leeds at FRACTAL:15 on Friday, 7th of April with two 90 minunte, back to back vinyl sets. It is our first back-to-back set in a club. We've done many vinyl radio shows together back in the day and recently we hooked up for some vinyl mixing sessions, so its good timing that FRACTAL put forward the b2b idea.
Without too much thought, can you give us 3 tunes that have been getting a lot of play recently?
Horrific wise its been really exciting lately, with LTJ Bukem last month playing 'Clash Of The Kings' by Arp-1 and dRamatic & dbAudio on Horrific 004 in his 'Favorites Of The Last 15 Years' set at the club, Electric in Brixton. I was there and it was a total surprise to hear Danny playing the track, made my night. Storm has being smashing 'Psycho' by Response on Horrific 009. ''Theory 16' has been getting play by Tech Itch himself & went off in Voyages set at Westbank/RESISTANCE.
Any closing thoughts or shout outs?
Let things happen naturally, keep it 100% passion. Big big shouts to everyone who's been collecting the Horrific's on vinyl & attending our events over the last 12 months (Horrific Thursdays/Horrific into the Jungle, our new Saturday Old Skool Night)
Extra large shouts to Simon 'Concept' Dodson true frienship, support, & help understanding all the way since 1992 Dreamsape. Out to my Fabric, Ingredients Substance set host, Hainsey, we destoryed it. Mudfoot Blaps of Gates Head your the best. Big upz DJ Daz, maximum boost to DJ Thing1 & all Junglists/Junglettes. Rude FM est London 1992, twenty five years congrats Fugee. Shouts to Flowerz Bring The Noise!!! Bukem & Ratty (The Unbeatbles on Technics) Fabio the Liquid Funk King. Goldie since 1988... Bombing Channel 4 all the way. Tom at Red Eye Records est. 1992/Fresh 86 Records, the main man of 25 years, respect due. Huge thanks to Horrific Distribution Mat at Unearthed Sounds & Chris Marlow at Well Tempered.
Massive respect & appreciation due to Voyage. Maximum boost to my vinyl brother Nick EP, DJ Tunes, St Alban's my 1st guru (1991). Shouts to all the artists who have released on Horrific so far: dRamatic & dbAudio, Response & Pliskin, DJ Lighta, Digital, Voyage, J.Bionic, Dissect. Forthcoming future release artists shout outs to Flava, Sicknote, Drum Cypha, Spectrum, BIG things 2017. To my Katy I Love You!!! Huge extra props to yourself, Maurice-DNB Universe, who have been sending us positive vibes across the waters since Horrific first hit the stores with 001, well apprecitated.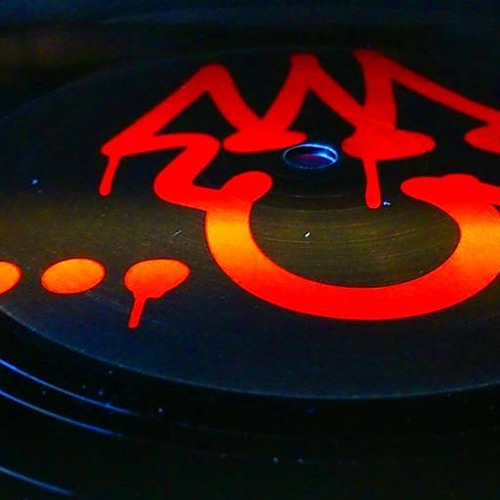 You can check out Horrific Recordings at all of the following links!