Keeping active in the studio, working for a great UK music label, and enjoying the abundance of talent surrounding him in Australia, Aaron Static has a lot going for him. Having started out early in life making music and with a back catalog of productions in varying genres, he is certainly solidifying himself into history. We had the opportunity of talking with Aaron regarding his passion for music.
Hello Aaron, it's great to have another Australian artist on board for a chat. How is life down under lately?
Yeah it's not too bad. We seemed to have handled the bulk of the dreaded virus relatively well and things are starting to reopen slowly. Itching to get out and play some sets finally. :)
What made you want to start producing in the first place rather than just being a listener?
I started producing at a very young age, on and off from about 1994 or so. I discovered electronic music via KLF in the early 90s and was fascinated with how they made music so different to everything else I had heard. I had an Amiga and my friends and I got into "demo" music made in trackers, particularly the "Future Crew" and Jonne Valtonen aka Purple Motion. From there I started experimenting with software like OctaMED and Fast Tracker. In 1997 I discovered Drum 'n' Bass via Grooverider's Prototype Years compilation and then started to make that exclusively, the rest is history.
What music labels or where is the best place that readers can find your music?
I have released on a number of labels over the years but mostly with Slime and it's sublabels at the moment. Most of everything is on Spotify, Beatport and the usual places.
Coming out very soon you have new music being released with Shadowhearts Recordings again. Great work on the release and the song "Spread Your Wings" featuring vocalist NJE. Deep rolling vibes all around on this one, along with your track "Waveracer" to accompany it. Would you say that you have a good relationship with Slime/Shadowhearts Recordings? How did you and NJE both find each other?
I'm an A&R for and partner with Slime and Shadowhearts Recordings for a few years now, so yeah it's a very solid relationship. NJE I found on the website Vocalizr.com which is run by a good friend and producer here in Melbourne, Luke Chable. It's the second single I've done through them and I highly recommend it for getting in touch with plenty of professional vocalists all around the world.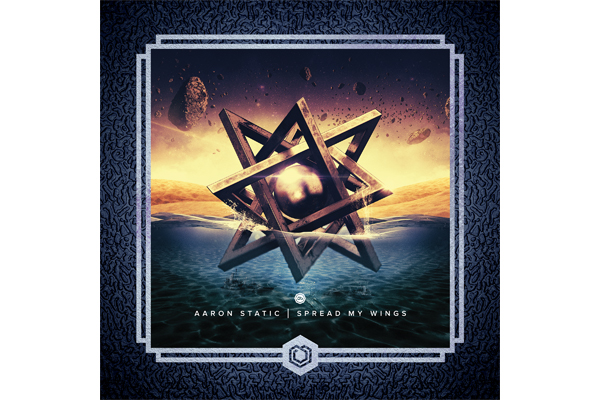 Aaron Static "Spread Your Wings'/"Waveracer" on Shadowhearts Recordings
Do you mainly use software for producing? What causes you the most stress when working on music?
Yep I'm a FL Studio guy since I switched from Cubase about 2006. The most stress? not sure about that, producing tends to do the opposite for me and relieve stress. I guess these days I am working on improving my sound design more so maybe that? haha
Have you set any defined bucket list goals for your music production? Anything in the works that you would like to share with readers?
I'm working on another single for Slime later in the year, a more downtempo release and not DnB but not much else I can reveal about that just yet. In 2021 I hope to do another DnB single or EP with Shadowhearts and possibly look to releasing some DnB with some other labels that I'm really liking at the moment. I will have another more downtempo release with Sekai Collective as well sometime soon. My fourth album will probably be in 2022.
There is a lot of talent in Australia, who are some artists from your country that our readers should check out? Any local event nights that you would recommend?
There are SO MANY to mention within the DnB space, and I'm going to get in trouble if I forget anyone but here goes.. Within Shadowhearts we have Artsea and Drop Frame who are killing it, both based in Melbourne. Also in Melbourne there's Safire still putting out the odd deep roller and showing us all how it's done. Over in Perth there's obviously ShockOne, Ekko & Sidetrack, Flowidus and Confusious getting plenty of hype both here and in the UK right now. From Brisbane and now based in the UK, In:Most just put out an amazing album on Soulvent Records that I will be playing for years to come. Gotta shout out old mate Rregula aka half of Zombie Cats who are making some absolute bangers as always, and Phetsta who I heard might be getting back in the saddle?! And no list of Aussie DnB artists would be complete without the king Royalston. Upcoming names to look out for include Midknight Moon, Sstym, Missledz, Strukcha and Decksi. I hope I remembered everyone! Dont hate me.
As for local events I play regularly with the "Delight" crew here in Melbourne who have a liquid DnB edition from time to time, those gigs should start back up relatively soon as the venues reopen. Twisted Audio, The Operatives and Onesevenfour crews do most of the big DnB tours here as well and will also be starting back up again soon. In Perth (where I grew up) Inhibit are the ones to check out.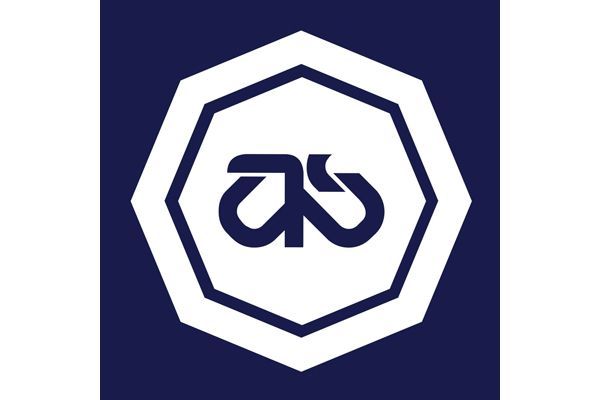 Any closing thoughts or shout outs?
Just that I'm super excited to be making Drum n Bass again, and I think the genre is in some of it's best years right now, it reminds me of the 1999-2001 period when there was a style for everyone and every situation. The second DnB renaissance, in my opinion ;)
Lots of shoutouts to give to all the non-producers and mates running things and pouring their heart and soul into Drum n Bass across Australia..Zayler & Giallo @ Delight, Azren @ Analogue Dawn, Big Man Geoff @ Inhibit, Saran @ Origin, Tey & Shem @ Twisted Audio, Jimmy @ Dark Riddims, Adam @ Onesevenfour, Jerry @ The Operatives, Matt @ Tech Collective, Hendo @ Breakneck, El Hornet & The Pendulum boys, Facter @ Invurt, Farj Fader, Jason In:Key, MC X-Sessiv and anyone else that's pushing this sound down under. Love you all and RIP Rufkut we miss you <3
Keep updated with Aaron Static at any of the following links.