London born artist Syren Rivers has been busy with music from an early age and continues to add onto his growing list of accomplishments by doing things like, opening up for artists such as Busta Rhymes, Redman, and James Brown or winning amateur night at the legendary Apollo theater. He has also been fortunate enough to perform at places like Glastonbury festival, the Blue Note Tokyo, Ronnie Scott's and more. He has been rolling right along with music projects in various genres and also offers a variety of services to help other artists with their own creations. His debut album "Liquid Soul" is available now from the excellent label Fokuz Recordings. I got in contact with Syren and he has provided some details on his recent work.
Hello Syren, thank you for taking some time to be involved and answer some questions. How are you doing?
I'm really well, thank you for asking.
Right now there is a fresh single out on the legendary V Recordings label, featuring a collaboration between you and the duo A-Audio. I'm sure this has you excited to get this one out there. Have you been talking with the A-Audio guys for a bit? Any thoughts you would like to share about "In My Veins"?
Yeah, It is an honour to be working with the guys and in fact the whole team over at V recordings. We have a few projects in the works. Thanks to Bryan, after Dave Thomson & Jason Forman (A-Audio) made contact we built up a mutual respect and working friendship over the last couple years. The guys sent me over 2 tracks and as soon as I heard them, the concepts and words came naturally. "In My Veins" has a few double entendres and metaphors over some big production. Our other forthcoming release 'Touch The Sky' is just as dynamically flavorsome and will be coming out 7th March 2023 on PlanetV (VRecordings).
The release date is finally here for your debut album, Liquid Soul, on Fokuz Recordings. Fokuz is a great label and it's nice to see you back there with new music. Your first single with Edlan, "Something In The Water", came out towards the end of last year and is excellent! Can you tell the readers some of the artists that you've collaborated with for this album and what to expect when listening? Is this all brand new material or did you have a few songs held back in the vault specifically for the album?
Thank you, I'm honoured to be collaborating with some very talented producer/ DJ's and some have even become friends. I definitely have to thank Edlan, Command Strange, Minos, Sub:liminal, Drum Origins, Dreazz, Mackadena, Denis Emery, Septabeat, Faction, Hiraeth, Silence Groove & External Subway (same order they appear on the album) Each producer sent me a track that we evolved into a song and Liquid Soul came into being.
This album is a true account of some real-life situations past, present & future
When it comes to working on an EP or single versus a full album of content, does that mentally affect your workflow or do you just treat it all the same? Do you have a personal favorite from the new Liquid Soul LP?
I tend to approach each personal project and just go with the flow you know. It can vary but I've been writing for so long now, just catch a vibe and go, the vibe is the important part though.
It's hard to choose a favorite from the album, in fact I can't... It changes with each listen sometimes, and the mood. Some topics on "Liquid Soul" are more emotional for me than others but I couldn't pick a favorite.
I know that you have a love for other music outside of just Drum & Bass. Do you try to spend your time evenly between all the styles that you enjoy or just go with what you're feeling at the time? Any non Drum & Bass music that you would like to share with readers?
I'd like to encourage people to check out a few of the tracks from my catalogue, I have a couple of Spotify playlist Random Flows & Liquid Rivers, for those who have apple music and other DSP's ..hmm tracks like Memory Man (Da Lata) Sugar (Matt Jam Lamont & Scott Diaz) By Your Side (Frankie Feliciano & Sean Mc Cabe) Could You Be (Roska) there's so many... and theres so much more yet to come.
You have already accomplished a long list of things in your music career over the years. What are some other aspirations you still have in regards to your musical journey? What struggles have you dealt with?
The industry is a struggle in and of itself. If I can continue touching the lives of people through sound and good energies, meeting those that resonate on similar vibes & frequencies while getting paid to help others better self, follow their dreams and avoid certain pitfalls, instead of just creating a huge carbon footprint on a beautiful yet polluted planet then that will be amazing!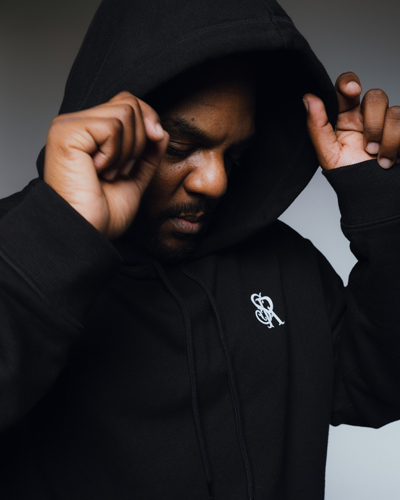 Can you please let readers know about the vocal and writing services that you offer? What's the best way for them to get in contact with you?
Myself and the team offer a wide range of services such as Songwriting, Vocal Arrangement, Production, Beat Programming/Song Production, Songs for personalized events, live shows, events, Music industry advice, consultancy, workshops etc. I have a form on my website that helps to weed out the time wasters and also helps us to better assess if Syren Rivers and the team are a good fit for you and your projects. Syren Rivers Services
When you aren't in the studio and just relaxing, what have you been listening to that you would recommend readers to check out?
Thats a tough one as I tend to spend more time making music than I do listening to it these days, which is a shame. Sometimes I just put on a random playlist from Ronnie Size to Earth Wind & Fire, Moonchild to MF Doom, or some 90's RNB maybe. It really does depend on what resonates with me in the moment, I'm becoming very picky with my energies lol.
Any closing thoughts or shout outs?
I would love to shout out my engineer Marlon Hodelin, Jay Rome from the label Blu Saphir & the guys from M:FX, The whole team over at Fokuz & Triple Vision distribution, Illmatika, Skuff, Bryan Gee and the whole team and family at VRecordings...
Much love out to all the producers and energies that went into creating "Liquid Soul" can't thank them enough. I really want to thank you though and everyone that reads this, you see anyone that supports Syren Rivers or the music, I consider as sort of family if you get me... we share in and of that common interest so yeah, thank you. I'd also like to add that it's important that you never give up on what you love or believe in, be realistic but never just give up as the saying goes "overnight success takes at least 10 years"
Keep tabs on Syren Rivers at the following links
Syren Rivers Website
Syren Rivers Facebook
Syren Rivers Soundcloud
Syren Rivers Spotify
Syren Rivers Instagram
Syren Rivers Youtube