American based drum & bass producer Anthony Kasper is always on the move creating vibrant tunes.  Besides being busy releasing music on Fokuz Recordings and helping host their podcasts, he also has releases out on other various labels such as, Soul Deep Recordings, Good Looking Records, Fizzy Beats, Driven AM Recordings and more!
You recently got back from touring Europe.  How did you like life on the road over there?  Any particular event nights or good food that you remember the most from the trip?
"Do a tour" was the last item on my list of musical goals to accomplish, and it's really surreal to say I can cross that off now (time to write a new list!). Life on the road was crazy. Those 68 days being a nomadic-couch-hopping-DJ by myself were, without a doubt, the most fun I've ever had. I've actually been a bit depressed since I got back, but I'm working through it (expect some moody tunes as a result). 
As a USA based DNB producer, I feel like I live in a bubble sometimes. As a result, I was amazed to get so many bookings, and there really was not a bad gig on the list!
Let It Roll festival was on a whole different level. 25,000 hardcore heads all gathered together made for a fantastic welcome to the tour.   Viana do Castelo in the north of Portugal caught me off guard. It was a Tuesday night but the club was packed up full and I ended up playing an hour longer than expected just because no one wanted to go! Amsterdam, Jersey, Lodz, London, Portugal… every place I went I was welcomed by fantastic people and fantastic music. Thats what its all about.
Best food on the trip: Sardinia for Sun and Bass. Fresh seafood, great pasta, cheeses, meats, pizza… PLUS dnb, beaches, and my favorite people. What's not to love? That place is my nirvana.
What are you currently working on for collaborations and remixes?  Anything confirmed that you could tell us about?
I spent about a week with SATL at his hometown in Poland making tunes. We managed to finish about 8 tracks together - which is completely insane in my book. Adrian (SATL) and I are on the same vibe musically, and his work ethic is certainly inspiring. We had never met in person before this, but I can happily say that he and Basia (his lovely lady friend) are some of my favorite people on this planet now.
You can catch those collaborations with SATL coming out in 2017. There's also a collaboration with SoulMotion coming out soon and a handful of solo projects with dates TBD.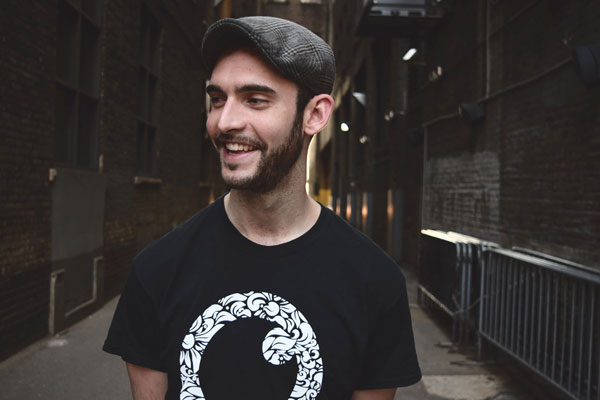 Any work being done for an Anthony Kasper full album?
That's my next step, BUT I want to make sure its a proper album I can look back on when I'm really old (say, 30, for example lol) and remember it fondly. So, no timeframe on it at moment.
Do you have any upcoming releases that you can tell us about?  Also, what are a few labels you would like to get some releases on?
Next one up is a track I finished on the tour with Adrian: Satl, Kasper, Lurch - Sky Turns Black. This will be out on November 15th via Fokuz Recordings as part of a Satl & Friends EP.  Lurch wrote the guitar parts and sang the vocals. Ladies, take note.
Right now I am really happy to have the support of Fokuz Recordings. I am open to working with other labels, but I'm also not in the business of getting fucked over. I have learned that all that glitters is not gold, as far as labels go.
Can you give us a few tracks that you have been playing a lot lately?
Raw Q featuring Yah Supreme - The Ambiance
Secret Liasons - Thinking About Your (Total Science Remix) (Ft. Harriette Mullen)
Velocity - Light In Nightmare
Other than that, I try to play as much of my own music as possible. Make sure you check out the monthly Fokuz Recordings Podcast hosted by myself for the most recent tracks I'm digging.
What hobbies or things do you enjoy for inspiration or relaxing outside of making tunes?
Well, when I am not making music, I listen to music. That's probably my #1 source of inspiration. Oscar Peterson Trio, Art Tatum, Dave Brubeck, George Shearing, and really anything jazzy with keys tends to be on heavy rotation by default. I also enjoy digging through the depths of the internet for unique music that's begging to be sampled. I used to dig my grandparents/parents vinyl collection for samples, but I think I've exhausted that stash. Other than that, I have a close group of friends that I enjoy just coolin' with. They keep me sane.
Any closing thoughts or shout outs?
Shouts out to everyone I met / visited on the tour - too many names for my dumbass to try to list. To everyone that hosted me, offered up a couch, showed me their city, and so on, I am FOREVER GRATEFUL. If any DNB heads find themselves in Minneapolis, don't hesitate to give me a shout.
Keep tabs on Anthony Kasper at any of the following links: