There is no doubt that this elusive artist has an ear for making great liquid drum & bass! When he is not working on music, you might catch him enjoying the great scenery, food, or fishing around his home country of Greece. Landing his productions on a variety of great labels and also running his own label, Liquid Drops, we checked in with drum & bass/jungle producer, MSDOS.
Hello Chris, how are things going in Greece? We hope that you haven't been too affected by the fires there just recently.
Hi there! First of all thank you for the concern, the fire was a really wild thing. One hundred people lost their lives. Every summer we have fires by other countries that want to destroy our tourism, etc. Even if we have bad things happen, we are usually cool at the end of summer.
This may be going back a bit, but what first got you interested in drum & bass music and producing?
I have been into drum & bass from the very first steps. I was a huge hardcore fan and then jungle of course. I have never stopped listening to that movement. Then I bacame a fan of the intelligent dnb and liquid after 2000. To be honest, I love every kind of dnb and I mean it! As for producing, I was making remixes for my own purposes back in the '90's. Then at the end of 2009 I had the idea to buy a new midi keyboard which changed my life quite a lot I guess you could say.
You have been making splendid music for a good number of years now. You have collaborated with a variety of people and have landed releases on some fantastic labels. What are a few labels or artists that are still on your list to work with?
Yeah, I was really lucky for sure. I am not any pro producer, I am not a musician either. So it's an honor to have released tunes on Good Looking, Formation, Fokuz and remixes of Nookie's tune or Towa Tei for example. I also got remixed by really great artists like Saxxon, L Side, Stunna, dRamatic, Dj SS etc. I am still collaborating with a lot of guys and have some forthcoming remixes by Flaco, PauSG, & Europhoric. Also forthcoming releases on Soul deep, Sheer velocity, Liqiud drops and a couple of vinyl on Tempo from Holland and Smooth n Groove.
Do you have any studio rituals or routines? What about software or plug-ins, any that you prefer and would recommend?
Uh, nothing special I think. I use all nano series by Korg so I tend to have them with me everytime. I use a powerfull PC and laptop with some cozy Bluetooth earphones and I use the very basics of Reason and Ableton. In Adobe Audition, I edit quite a lot of things, especially samples and speeches from movies. As for plug-ins, I use quite a lot but I am not that type of guy that searches a lot. Presets make the job for me lol.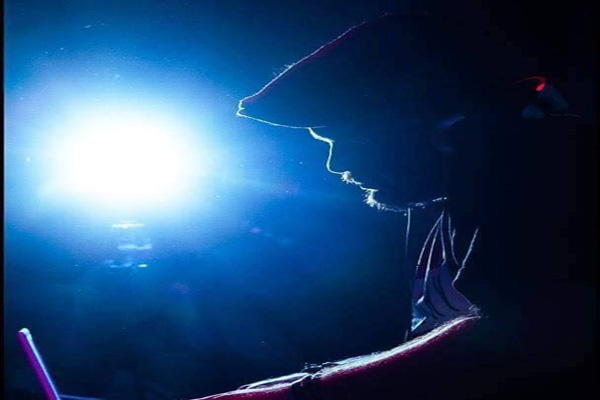 Any forthcoming music on the horizons that you can talk about?
Definitely my vinyl on Tempo. Tempo has already released music by Digital, dRamatic, Pennygiles, and Soul Intent so it's great to be there. It's a four tune EP and DJ Magazine Spain made a great review for it and I am really happy about it. Also early next year I will have a vinyl by Smooth n Groove with my friend Subsid from Brazil. Last but not least it's a pleasure to have a tune on a compilation along side Bop, Naibu, Seathsky, Mav, etc on Scientific Records.
Would you like to share any updates for your label, Liquid Drops?
Right now Liquid Colors 4 is out and already becoming very popular on Juno download. I have some great forthcoming releases and remixes by great artists old and new. My favorite is Flaco and Paul SG's remixes of my songs. So stay tuned!
We always notice the great photos you post, what are your favorite spots to relax in Greece?
Haha...every spot in Greece has it's own beauty, but it depends on what you prefer most. Party, crowd, tourists or peace and quite. Touristy places are not so cheap and not so traditional as they say of course. It's better to visit a smaller island than a famous one like Santorini or Mykonos. Google can help a lot and Trip Advisor too! Basically it's better to visit first a touristy place and then a less crowded place also.
Any closing thoughts or shout outs?
I always want to thank each and every person that likes my style and my music. I also thank the label owners that trust my music especially when it's about vinyl. I also thank you for the interview, Cheers, Chris.