Repping the Finland drum & bass culture, Physics has been busy for years producing, djing, and running his own music label, Midnight Sun Recordings. He is looking to release music that's genuine as well as offer help to the newer artists looking to become established producers themselves. With a brand new release out now featuring a remix from two of Finland's rising producers, we got in touch with Physics for a brief chat.
So Midnight Sun Recordings have been offering up quality music for a little bit now since the short break before and I have been enjoying the new output. What made you want to get things going again? Are you currently accepting new demos?
I felt like I wanted more control of my own output and also to be able to release music by other producers I feel should be heard. I am always looking for new beats for the label, but it has to be a certain "something" in it for me, it's not a certain type of sound it more something of a feeling, it's hard to describe to be honest. If you want to send Midnight Sun Recordings your demo, you can do so through our label engine, demo submission link.
You have the fantastic "Music Life" EP, out now on the Midnight Sun label. Great work on this release, I definately appreciate the title track with those smooth horns and it's nice to see that this EP also includes a remix from Askel & Elere. They are great producers and have already put out music on your label and others. Did you ask them specifically to remix some music?
First of all thanks, I'm glad to hear you've been enjoying the EP. I tried to combine my trademark sound with a bit of a dancefloor friendly vibe. Yes I asked Askel & Elere to do that remix, they're local lads and by far the most exciting new talents coming out of Finland (at least IMHO) at the moment. They have already had a number of releases on different labels and done some releases for Midnight Sun both solo and together so they are a pair of producers I am looking forward to working with more in the future aswell.
Looking back to the beginning at the 2003 release of, Champagne - "Maestro" (Original & Tango Remix), it is a great record even after all these years. This one has always been a personal favorite and with the recent passing of Tango, do you have any thoughts or background story you want to share regarding this release?
The background story is that Phil Wells, also know to the old skool heads as Basement Phil, who used to run legendary labels such as Basement & Pivotal and also Nu-Urban Music, suggested we should get some more established producers in for some remixes for Midnight Sun when we started out. It was a good shout as we needed to shift some records to get the name out there and I think it did just that, put us on the map as a label that goes for quality, not quantity. First two records saw remixes from Tango (RIP) and Danny C and I could not be more proud to have such legends feature on the label.
Outside of drum & bass, what music have you been listening to recently that is worth checking out?
Just checked and the last track I played on spotify was "Street Life & Method Man feat. Havoc from Mobb Deep - Squad Up". The new Gangstarr joint was superb. Besides that I am always listening to old soul, funk, 90s hiphop but I'm always trying to follow the current music trends as I am interested in what the younger generation likes.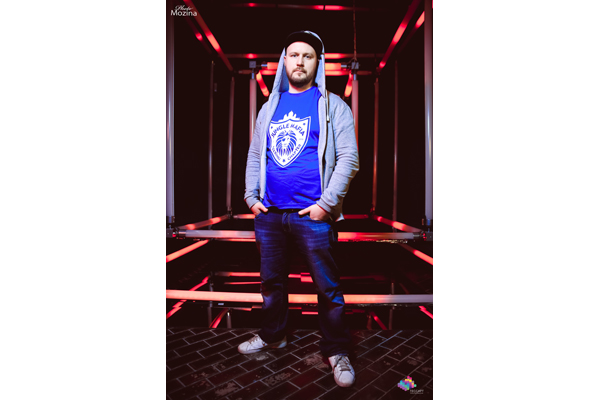 <
What is there in your city worth checking out, any dnb nights, some good food or attractions, etc?
I really like living in my hometown Helsinki. It's not a huge metropol but still a big city, with about 500k living here it is what I would call comfortable size. There are some great small bars all over the city, mainly in the Kallio district area. If you want to visit there is a number of nice places to visit, I'd recommend the Sauna experience at Allas Sea pool for example or one of the more underground Saunas like Sompasauna or my local block Sauna Arla. As you can understand Sauna is a big thing for us over here in Finland. Also there is a nice underground music scene, lot's of techno, house nights and the occasional Drum & Bass night every month or so. Check out Helsinki Jungle Mafia or The Circuit for more info on nights over here.
Any other news you would like to share with readers regarding the label or your own productions?
I have some interesting collaborations lined up for 2020 with some young guns and also with some of my older friends I've met through the music during the years, so I'm quite excited about that. Other than that we will keep on providing the quality beats on Midnight Sun. Worth to mention is a bigger LP project consisting of up and coming Finnish local talent that is gonna be called Revitalizing Force LP featuring at least Askel, Elere, Nosfer and some other very talented individuals. I am also trying to take the label on tour at least to some cities near Helsinki. If this is something you'd be intrested in helping out with please get in touch, send me an email to see if we could set it up!
Any closing thoughts or shout outs?
I just want to say a big thank you to each and every on supporting the music and reaching out giving us great feedback and playing the the tunes. It really is appreciated!
Keep updated with Physics and Midnight Sun Recordings at any of the following links.
Physics Facebook
Physics Soundcloud
Physics Instagram
Midnight Sun Recordings Soundcloud
Midnight Sun Recordings Facebook
Midnight Sun Recordings Beatport
Midnight Sun Recordings Spotify