Jack Sheets aka Mister Shifter is no stranger to the universe of Drum & Bass. With releases on Bassbin, Artikal Music, Dispatch Recordings and Skeleton Recordings, Mister Shifter continues to hit the scene with cutting edge sounds. As an avid record collector his wide range of knowledge for all things musical expands across multiple genres and his love for soul, funk, roots and hip hop can be heard in his productions.
Thanks for taking the time to speak to me Jack. Let's start at the beginning. Tell us a little about yourself and how you got involved with D&B.
I've lived in Columbus, Ohio, my entire life, not exactly a Drum & Bass mecca, so I've had to go out of my way to be involved. I started buying Hardcore Breakbeat and Jungle compilations on CD around 1993 at my local music shop and really fell in love from there. Moonshine's Speed Limit BPM series and DJ DB's History Part 2: The Rough & The Smooth were standout favorites. I wasn't old enough to go to raves yet, so those CDs were one of the few ways I could hear that type of music in the United States before the Internet became what it is today.
As I grew older and left high school, I began going to raves religiously around 1997. A local DJ, and now friend, Titonton Duvante made a huge impression on me at a rave one evening, inspiring me to get my own turntables and learn to DJ. After being on the rave/nightclub circuit as a DJ for a number of years, I eventually began producing under the tutelage of my best friend, Mike Richards. Things really clicked, and we formed Random Movement together around 2003.
As a fellow stateside Junglist, describe the U.S. scene from when you made records as Random Movement to current day as Mister Shifter.
I feel like in the early 2000s U.S. Drum & Bass producers were still trying to shake this branding of being less than our counterparts from overseas. I feel like the UK scene had an understandable sense of pride and ownership when it came to Drum & Bass.
However, when we started to have some success with some international labels like DJ Marky's Innerground or Ireland's Bassbin, it came with somewhat of a badge of honor. People were like, "Wait—these guys are from Ohio?".
As the Internet and social media eventually flourished, I feel like it wasn't until years later that Drum & Bass became much more globally represented, as many of the networking barriers were removed from the equation.
There was literally a decade gap from when I left Random Movement until I started producing on my own as Mister Shifter in 2015. I'm proud to represent the United States and feel like the producers we have here, have stuck through thick and thin. We genuinely love this music and aren't chasing what's fashionable or trending. Drum & Bass isn't always the most glamorous or highly attended music scene, but when the vibe is right at an event, there's no place I'd rather be.
Your record collection looks tidy, how long have you been collecting records? Can you tell me your best digging-in-the-crates story? What's your most prized D&B record and your most prized non-D&B record? What other genres of music inspire you the most?
I'm definitely an obsessive record collector and have been since my first purchase at a record shop in Cleveland in 1997. I'll never forget—the first record I ever bought was Genotype's "Extra Terrestrial" on Renegade Hardware. Now, my Drum & Bass/Jungle vinyl collection is in the thousands.
In regards to my best "digging-in-the-crates" story, I'll go with a different angle and say my best experience was spending the day with DJ Marky and some friends in Cleveland before a show. We had lunch, went to the Rock & Roll Hall of Fame, and then spent the rest of the afternoon digging for records in a few different shops. It's a memory I'll cherish forever.
My most prized D&B record is a tough call, but it's probably Rude & Deadly's "Lightnin' and Tunda/Mash Dem Down" on Unity Records. It's extremely hard to find a copy nowadays, let alone one that hasn't been beaten to death. Mine is still in great shape, and it's a tune that never gets old and always sends the dancefloor into a frenzy.
My most prized non-D&B record is an even harder call because I have such a varied collection. I'm going to go with my first pressing of Boards of Canada's, Music Has the Right to Children. I have many records that are more rare and expensive, but I adore this album more than I can explain. In my music studio, I have three albums framed and hung on the wall: Music Has the Right to Children, Illmatic by Nas, and Photek's Modus Operandi. They're kind of my "Big 3," so to speak.
In terms of what other genres of music inspire me the most, I'll just say that I'm an avid 45 collector and have a huge love for classic Funk, Soul, Disco, and Hip-Hop. Drum & Bass pulls influences from so many kinds of music, so it's only natural that I'd love those other connected threads I'm pretty nondiscriminatory when it comes to my love of music.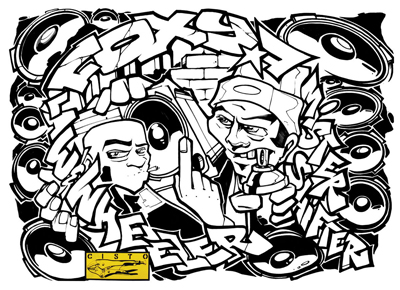 The last time you released music on vinyl was back in 2018 on Artikal Music. That release was a dubwise banger for me, very different to what you released on Foxy Jangle recently. That has to feel great knowing your tune is signed on the label. Did it catch you off guard when they got in contact wanting to sign you or was there already a connection between you and the Foxy Jangle guys, Cormac and Rob? Any chance we will hear more of your music on labels from across the pond?
Linking up with J:Kenzo on Artikal was incredibly surprising and rewarding. I literally sent him an unsolicited demo on Soundcloud and just told him how his music and label inspired me, and when he responded asking if I'd like to release it with him, I was obviously blown away. I was still pretty unknown as a solo artist at that time. I can't say enough nice things about J:Kenzo, taking a chance on me like that.
Cormac and Rob at Rua Sound/Foxy Jangle are from Ireland. Early in my career, while I was with Random Movement, we had two releases on Irish Drum & Bass label Bassbin, which somehow led me to connect with Rob and Cormac via social media. We basically share a love for the same kinds of music and began chatting frequently. I was an avid supporter of Rua Sound's music as a DJ, and that led me to eventually send them some music of my own for consideration.
It seems like almost all of my music happens to get released "across the pond." I have a few other releases in the pipeline that I'm extremely excited about but not able to divulge just yet.
I follow you on social media obviously, and recently it looks like you bought a Polyend Tracker designed by Pete Cannon. Tell us, why did you choose this piece of gear and what are your thoughts on using it thus far? Would you recommend it to someone just starting?
I've been producing in Ableton Live for the past five years or so, and I really love how much I can do with it. However, I sometimes go through bouts of analysis paralysis with so many options available to me.
The main thing that sold me on my purchase of the Polyend Tracker was knowing that many of my favorite Jungle producers use trackers instead of modern DAWs to get some of their amazing results. Producers like Sully, Paradox, and Pete Cannon to name a few.
Nowadays, many people are using a modern tracker software called Renoise, which is inspired by classic trackers of the 1990s but with updated functionality. I opted to go the hardware route with the Polyend Tracker because I wanted something to play with away from the distractions that my computer provides I welcome the learning curve and limitations.
I've literally only had it for about a week and have only had time to load it up with the samples I want to use. I'm still just dipping my toes into the water right now. Hopefully by the end of the summer, I'll have made some progress with it. I probably wouldn't recommend it to someone just starting out, but that can be a subjective take. Everyone works differently.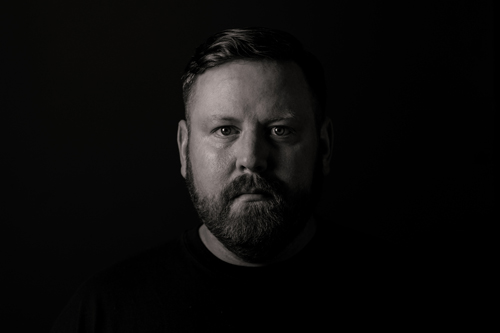 Let's talk about DJing. It seems you will be playing live more on your Twitch channel. What can we expect to hear from your live sessions? How do you prepare for your mixes? Do you preselect the tunes beforehand or do you just go with the flow? Can you share a rookie DJ mistake that you have made in the past?
Yes, I am trying to stream to my Twitch channel more and more (https://www.twitch.tv/mistershiftermusic). Starting next month, I'll have a monthly Drum & Bass show with two of my close friends, DJ Odi and DJ Troll.
I'm also trying to do more streams DJing from my 45 collection (7" vinyl), which is typically a lot of Funk, Soul, Disco, Freestyle, Boogie, and Hip-Hop. I usually never preselect tunes before I go on. My vinyl collection is highly organized, so it's easy for me to find what I need in the moment, and I usually just enjoy seeing where things take me. I'll sometimes have a chunk of tunes stylistically to pick from, but the order is never predetermined.
This really ties in to the "rookie mistake" question. Early in my DJ career, I used to practice a ton. I would try to seek out "perfect mixes" between certain tracks and often would design playlists where everything flowed exactly how I wanted. I would sometimes keep a notepad with instructions like, "Drop X tune sixteen bars after the second drop of Y tune," so on and so forth. But in a live situation, if the crowd isn't feeling what you've prepared, you can be stuck with a weak vibe on the dancefloor. Granted, this was more of an issue years ago when vinyl was the only option.
Now with the flexibility of USB drives, you can have many different crates of music in case a certain type of music isn't working. I just caution less-experienced DJs who create setlists or sometimes have a certain vision of how their set is going to sound on a given night. I prefer the ability to pivot and adapt if needed or if a certain idea strikes me mid-set. Playing from a specific playlist is robotic, and it's just more fun to be spontaneous.
Working on any projects you wish to share with us? Would you like to give a shout out to anyone?
I have a few completed releases and a few confirmed-but-yet-to-begin projects that I'm over-the-moon excited about. I wish I could say what they are, but the labels have me pretty tight-lipped for the time being. A few are labels and remix opportunities that I never dreamed of being possible. Follow me on my socials, and I'll be sure to share the reveals when the time comes.
In terms of shout-outs, my first is always Mike/Random Movement. I wouldn't be in this position today without him. Shout out to Fanu for being the first person to sign me as a solo artist because everything snowballed from there. I'm blessed to have so many amazing friends in the Drum & Bass scene, I feel like it would be impossible to begin listing them. You know who you all are. I'm thankful for everyone's friendship and support, and love you very much.
Keep tabs on Mister Shifter at the following links
Facebook
Soundcloud
Twitch
Instagram
Twitter
Editor: Paul Skalleberg