Living in a city with nice views and some good food while enjoying the old and new sounds of drum & bass is where you can find Askel. Keeping things moving in the studio and with an open door for collaborating, we are sure you will hear his name a bit more. Finnish producer Askel was able to chat with us about some of his recent music out now on a variety of labels.
Hello Juho, thank you for making some time to chat. How are things in Finland?
Hi! Everything's good, I've had a really fun summer and I'm almost ready for the upcoming winter. Winters in Finland are long, dark and cold which I hate, but at least it's good for sitting alone in the studio working on moody beats.
We are pleased to see Your new music, "Glass Hands" and "Sabotuer", out now on none60 Records. Both of these songs are solid productions and fit well with the rest of the none60 catalog. You have done a great job picking out all the right sounds helping to showcase each track's character and set the moods. What do you find yourself spending the most time on, when it comes to making music?
Thanks! I don't understand music theory as well as I'd like, so sometimes I struggle with coming up with a solid musical foundation for my tunes. That's why I like crate digging and sampling from weird sources, it's a fun way to find an interesting hook or an effect sound to set the mood. I also like collabing - when someone hits me up with a cool idea I love to take it from there with drum programming and arranging, which I think are some of my biggest strengths. Lately I've been getting more and more into really geeking out over the tuning and phase alignment of my drum samples.
It looks like you have been keeping busy with other music fresh out on the Fokuz Recordings and Midnight Sun Recordings labels, both of which we follow and enjoy. Have you been caught off guard by some of the feedback and support you have gotten recently?
I've definitely been caught off guard by all the love I've gotten! I've been producing on and off for over ten years, but I only started taking things more seriously a couple of years ago when I picked out, Askel, as my new artist name (previous one to remain a mystery haha). It's an unbelievable feeling to receive support from some of the people and labels I've spent the past decade and a half looking up to. The reception locally in Finland has also been amazing, our scene is small but passionate and I love all the people I've met through it.
Do you ever feel pressure to maintain constant output?
I do feel like there's some pressure to keep up the momentum, but I also don't want to force any tunes or releases. My closest collaborator Elere is also my closest friend; we live in the same city and take turns working on music at each others' home studios twice a week, which has been really good for constant ouput. There are quite a few fresh tunes sitting in the cupboard too, waiting for the perfect moment and label to release them on.
What would you say are two of your biggest struggles when it comes to making music? Are you happy with how far you have progressed at this point?
On a musical level, the biggest hurdle is probably coming up with interesting musical ideas, as I mentioned earlier. I also used to be really bad at finishing tunes I've started, but I've been able to find a good routine over the past couple of years and right now making tunes is going really smoothly. For reference, during 2013-2016 I finished a grand total of two tunes, but I think the number of tunes since then must be a couple hundred all in all. Of course, it all goes in waves, so I might find myself struggling with something else sooner than later.
Overall the progress so far has been really rewarding, and I'm always trying to pick up new techniques and approaches in order to find that rewarding feeling again and again. Making many different styles has really helped with that and it also helps keep the production process more fun.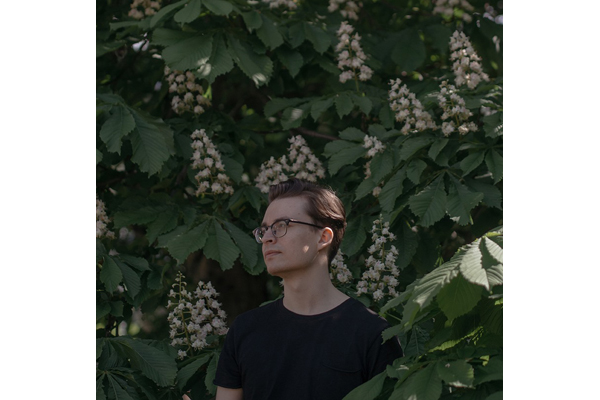 What are some dnb/jungle artist's and labels have you been listening to recently? Any particular songs to check?
Too many to mention, so much talent bubbling under! People like Nosfer, Tweakz, Nemy, Winslow... killing it. But I've also been delving into the huge back catalogues of Spirit and Intalex, everything in there is gorgeous and quite timeless.
One of my favourite contemporary labels is Delta9, forward thinking deep drum n bass on every release. Extra shout out to the label manager Diego who is one of the most supportive people I know. I also have to mention the Finnish label Straight Up Breakbeat, originally founded in 1996 and rebooted this year, delivering some serious grooves like this lost dub by Loxy & Resound from a decade ago (the flipside is also sick). New Age
Should we visit Tampere, what is a favorite food spot and good local attractions in your city?
Tampere is definitely at its best in the summertime (like any city I suppose), and my favourite food spot isn't even open during winters. It's a food truck called Jörn's Döner that serves incredible falafel pitas and wraps.
Not sure of a specific attraction, but the city is located between two big lakes that are connected by rapids that flow through the city center. Makes for some great views.
Would you like to share any other news about upcoming gigs/releases/etc?
Release wise, this year there will still be some compilation bits for a few labels, and a jungle EP on Hustle Audio with local don Esc. Other than that I'm mostly getting ready for next year's releases, hoping to keep working closely with some of the labels I've appeared on this year.
My next gig will be in Helsinki in the beginning of December at Helsinki Jungle Mafia x Garage Winter Festival. It's a two day event a sick location (TBA), the headliners are Current Value and Kyrist and there will also be 30+ local DJs performing. I'm going b2b with Elere for that one, it's going to be bonkers!
Any closing thoughts or shout outs?
Shouts to all the local crews keeping the scene rolling - Standard, Science, Liquid Helsinki, The Circuit, Helsinki Jungle Mafia, Garage, Forms, Beatformers,vBassdrum Revolution, and any I may have missed. Much love!
Keep updated with Askel at any of the following links.