With a very early jump-start into electronic music from a close friend, Black Yukon Sucker Punch was just stepping onto the path that has led him to where he is today. Crafting his music and building his overall production experience, he is now releasing his Drum & Bass music on his own label titled Yukon Punch Recordings. Like many independent artists, Black Yukon Sucker Punch maintains a busy schedule but still makes things work out for his music and label. He is passionate about the early Neurofunk aesthetics in Drum & Bass and also features well know artists like Vegas and Kemal on remix duty for his second and thrid records. We got to have a chat with him to get the details on his background and label.
Hello Brian, it's great to be able to get in touch with you for a chat, I hope things are going alright for you out in Washington.
Thank you and likewise!
Let's kick things off with your production alias Black Yukon Sucker Punch, that corresponds with your own label, Yukon Punch Recordings. Any special meaning or story behind the names? Like a growing number of artists these days, did you start up your own label so that you can have more control over how your productions get out to the audience?
This will sound dorky but I'm a huge Twin Peaks fan and my alias is a reference to it. Black Yukon Sucker Punch is the name of a fictional cocktail mentioned in an episode. I assumed the alias in 2020 after about 11 years making music under a different name. I was finally starting to shed a stagnant feeling I'd had about my music for a while and was going in a different direction genre-wise so it felt appropriate to do a total re-branding.
I decided to call the label Yukon Punch Recordings because I wanted it to be closely and easily associated with my artist name. Control is mostly why I started my own label. Over the years I've had a lot of great experiences working with other ones, but I'd never felt the sense of ownership that comes with handling every step of the production yourself. The other reason is that I felt like I was ready to commit my music to vinyl and I didn't anticipate the opportunity coming to me anytime soon without making it happen myself.
Any plans in the future to give other artists their own releases on your label? How difficult has it been for you starting up the label and everything that goes with it?
I've had a couple people ask about putting releases out on the label and I'm not opposed. Though I don't have any solid plans for it at the moment, I think it's something I'll explore in the future.
The most difficult thing has been balancing it with my dayjob, which can be very demanding. I teach career and tech classes for a public high school and the responsibilities stretch way past the actual class time spent working with students. Timing the label's releases not to coincide with busier times of the school year is crucial.
Another challenge is keeping my perfectionist tendencies in check. The writer Rebecca Solnit has said, "So many of us believe in perfection, which ruins everything else, because the perfect is not only the enemy of the good, it's also the enemy of the realistic, the possible, and the fun." I carry this idea around with me because otherwise it can be easy to slip down the rabbit hole of never being satisfied.
When did you first get into drum and bass/jungle music? Who or what are some things that helped influence you early on down this current path?
I was lucky to have had an early introduction. In third or fourth grade, a friend of mine (who makes music now under the name Aqueous) exposed me to electronic music for the first time and I was immediately bought-in. He also put me onto a radio show called Ultrasound hosted by Brian Beck, which used to air after midnight on Saturdays on an FM rock station in Seattle. 20+ years later I'm realizing what impeccable taste Brian Beck had, because a lot of the artists he was playing back then are now considered classics. Among other genres, that show was where I got my first taste of drum and bass.
One of the singular moments I'll really never forget was hearing "Sentient" by Bad Company for the first time around age 11 and having my mind blown to pieces by it. In those years, Ultrasound was also where I first heard music by Ed Rush and Optical, Konflict, Dillinja, Krust, and a lot of others who are all core influences for me today.
You have a new record out soon titled "Dead Man's Hand" featuring a remix by Kemal. Were you pretty upfront and just sent over the music asking if he had interest in doing a remix or did you both already have previous conversations about producing? Will this be available in both digital and vinyl formats and where can followers listen and purchase?
Yeah, I wasn't personally acquainted with Kemal before contacting him about doing a remix, but I was pleased to find out that he was friendly and enjoyable to work with. When I first reached out, I just let him know what the mission is behind my label, shared some tracks with him, and asked if doing a remix was something he would be interested in. It's difficult to describe how significant it is to me that he said yes and that it came together.
"Dead Man's Hand" will be available in both vinyl and digital formats. The best place for people to purchase (especially the vinyl) is on Bandcamp. Besides the fact that I'm a diehard fan of their platform and use it constantly to buy new music, it's also where the label will see the highest profit share when you buy a copy of the record. Other than that, the record will be on all the major online record stores that sell electronic music. This link doesn't quite list every shop, but it can take listeners to several of the major ones that carry it: Dead Man's Hand Pre-order.
For streaming or purchasing a digital download, it'll be on whatever is your platform of choice!
Any other updates regarding Yukon Punch Recordings or events that you want to share with readers?
I can't name names, but the next release has another remix I'm incredibly excited for and it will likely be the label's first 4-track release. There are also a couple releases in the long term pipeline that venture outside of drum and bass territory into the realms of 130 and 140 BPM.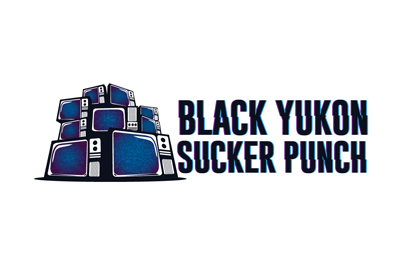 What have you been listening to lately, in any genre, that readers should check out?
A classic I've been revisiting recently is "Clockwork" by Stakka & Skynet. I can't help but mention my all-time favorite album, which is "Frances the Mute" by The Mars Volta.
In terms of newer material, one of my closest friends is a jungle producer named Farquaad and his tracks are mind-blowing. The things this man does with your average drum breaks is about as impressive as it gets. I think jungle just runs through his veins.
I also love a huge variety of different types of metal, noise rock, and hardcore. My current favorite album is "Celestial Blues" by King Woman, a masterpiece of doom metal. I'm also loving "Ultrapop" by The Armed, "Curse" by Ils, and I'm anxiously awaiting Kowloon Walled City's new record "Piecework".
Any closing thoughts or shout outs?
Thanks for chatting with me!vvI'm grateful for every single individual who has spent their hard-earned money on any of my records, so shout out to you all. And my girlfriend Morgan, who is a better partner than I could ever ask for.
Keep tabs on Black Yukon Sucker Punch at the following links
Bandcamp
Soundcloud
Facebook
Instagram