With an early love for electronic music as well as listening to early jazz musicians, lost deep in the music is where you will find Flowrian. Recently teaming up with fellow producer Simstah, they have created a fantastic album titled "Serendipity", out on the Jazzsticks Recordings label. As Flowrian continues to broaden his discography with another quality release, we had a chance to get in touch with him for an update.
Hello Florian, thank you for making some time to chat. We hope that you had an enjoyable holiday with family and good food.
Hello, with pleasure. Yes, I did indeed. Family, friends, food, wine and lots of cinnamon… I love cinnamon.
So let's start right off by talking about the incredible album of music you have made with fellow producer, Simstah. The "Serendipity" LP is a beautiful composition of work and really helps showcase the more melodic and jazzier aspects that can be found in drum & bass music. How long have you known Simstah and was it hard to finally say the album is "done"?
I've known Simstah for about four years. We first met at a DnB night in Zurich. After that we met a few more times at parties where, either he or I stood behind the turntables. It took us some time until we exchanged the first few music ideas and much more to close the whole album. To me, closing a project is always difficult. It's like letting go, to put it poetically. ;) Luckily, it's a little easier, if you're a team.
The both of you have set the bar high with this album and it's sure to be a classic many years down the road. The music unfolds creating lush atmospheres, sounding effortless and natural. It's difficult to pick a favorite song but we are partial to "Columbo" & "Particles". What did you find to be the most difficult part about making this album?
We both are busy guys and I'm more of a loner when it comes to music. Also, during the first half of album production, Simstah and I didn't live in the same town, therefore we met rarely. So we made to-do lists and kept to schedules. As every artist knows, their muses do not stick to any plans. Sometimes we'd end up cutting pizza instead of samples and play video games instead of keys. Long story short: finding the right moment to work on music in twos (or more), is something unique. It takes a lot of feeling and experience. I'm very happy we can do this now more and more.
You have released music on great labels over the years. How nice has it been to have a label such as Jazzsticks Recordings to welcome your productions, that clearly feel right at home? Also what advice do you have for younger producers starting out?
It's awesome. I feel blessed to have a label like Jazzsticks Recordings by my side. We all share the same passion, it's family. My advice to younger producers, be patient and become a master of your DAW. This might take a while, but once you have mastered your DAW in your sleep, you will finally have time for creativity.
Can you tell us about the dnb community in your home country? Any particular event nights to check out?
For a small country like Switzerland, it's dnb community is amazingly lively. Of course, soulful jazz fueled drum and bass is a rare thing here, as most of the dnb people listen to harder styles these days. Nevertheless, we do have a couple hosts, organizers and also labels, which are shaping the scene. I don't know any particular nights, but If you ever get stuck in beautiful Switzerland, you should definitely visit Dachstock in Bern. One of the most pleasant places in the country not only for dnb, in my opinion.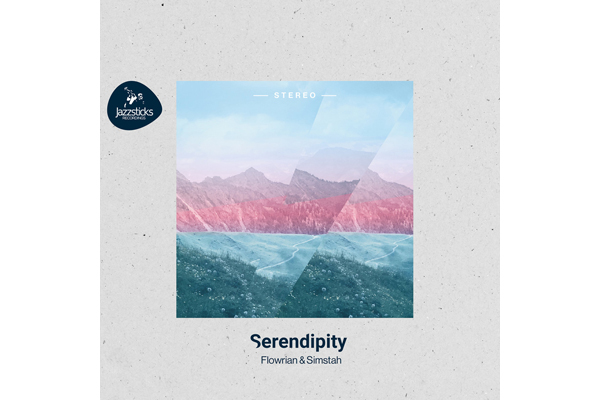 It has been a few years since your first incredible album Cinnamon Garden was released on Fokuz Recordings. During that time between albums, what is one of the most important things you have learned about making music during that time? What do you personally want to improve on?
Don't be satisfied with the first few ideas. If you've created something you think is great, immerse yourself until you realize that the sun is rising and you have to go back to work with no sleep soon, but a track on your mp3 player, that puts a smile on your face. I always immerse myself into the music, but then you have to finish tracks, right? So, I would very much like to improve the ability of closing projects.
Can you give us any music that is hot on your radar recently?
This is a hard one. I listen to a lot non dnb music in my spare time. Motion picture soundtracks in particular, because I like the way they show multiple versions of one theme. For example "Hunt For The Wilder People" by Moniker. Also I listen to a lot of Jazz. One of my all time favourite bands are, The Art Farmer & Benny Golson. When it comes to dnb I recommend Break's latest LP "Another Way" on Symmetry Recordings.
Do you have any upcoming performances or other news you would like to share with followers?
We at Jazzsticks Recordings celebrate our 10th anniversary, this year! So keep an eye at our social media for any upcoming events.
Any closing thoughts or shout outs?
Climb a mountain, have a sandwich, enjoy the view, listen to the music that surrounds you.