We have linked up with the trio Dissect, Sicknote, and J. Bionic to get an update on music and their new label PAWS Recordings. Keeping busy in the studio creating new sounds and at the shops flipping through records is where you are likely to catch these guys.
Having followed the drum & bass music for years and with varioius releases out now, Dissect, Sicknote, & J. Bionic have decided it was time for them to create their own outlet for homegrown productions. Be sure to also check out the guest mix they were kind enough to provide!
Hello Lewis, J, and Mike, thank you for making some time to talk with us! How are things going with you guys?
Really good, thanks! Pleased we can be here to rep a mix for DnB Universe!
Could you give us a quick little history on the local crew and how you all linked up?
J and Dissect (Mike) have been writing tracks together for 10 or more years, after meeting on Rude FM. Sicknote (Lewis) met up with them around a year and a half ago and we've been writing tracks together since.
So recently you guys decided to start a new label called PAWS Recordings. The first vinyl is already out and PAWS002 is now here! Solid material so far, is there any background story about the new label?
The label is called Paws which was inspired by Dissect's dog who would come and sit in the middle of the studio when we were writing music. We started it as a platform to release our own tracks as we were getting together a lot and writing so many new bits. And we wanted to do vinyl only releases as we're all big vinyl collectors so it's really a passion of ours! Paws001 dropped at the end of April and Paws002 the end of May. We have Paws003 lined up and ready to go with plenty more in the pipeline!
Are you accepting demos?
At the moment we're just using it as a way of releasing our own tracks - although we're always up for hearing what's out there! But right now it's just for our collaboration tracks.
Anything going on outside of Paws for any of you guys?
Sicknote has a release coming on Horrific Recordings with Flava & Horrific James along with a release on Silent Force Recordings. Also two more releases coming out later in the year that need to stay under wraps for now...
Dissect is on a track forthcoming on Commercial Suicide very soon.
J is writing some experimental Hip Hop. And all three of us are writing stuff together so lots to look forward too!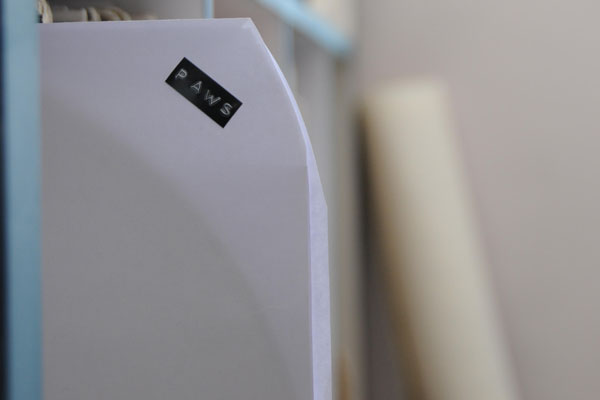 Where could we catch any of you guys djing next, any upcoming events or online broadcasts?
If you're in London in June then you can catch Dissect playing at Launch on the 24th June. Sicknote will be playing at Med School on the 26th with the guys from G.H.O.S.T and hopefully at some other TBC dates later in the year. You can also catch him on RudeFM.com every other Tuesday from 10:00 - 12:00 We are always up for DJ'ing so hit us up anytime!
Can you each give us 3 artists or tracks you have been listening to lately?
Dissect - Lot's of older bits at the moment. Drum n Bass wise, old Total Science bits like Tropic - "Passion" on Genetic Stress Records. Also Nucleus and Paradox - Esoteric Funk on Reinforced. Loving the new stuff on Rupture, serious beats!
J - Been listening to D Minds - "Subcrate" on Modulation, Code 3 - "Double Dipped" on Critical and Stray - " Paradise" EP on Exit.
Sicknote - Really into the New EP from Djinn on Foundation X, all bangers on there. "Outter Heaven" remix on the latest Repertoire 12" is killer and Soul Intents new LP has some serious weapons on it as well.
Any closing thoughts or shout outs?
Just to say that you can hear and buy all the Paws Recordings bits through our bandcamp here: PAWS Recordings Bandcamp
And to big up everyone who's supporting us and buying our music! Big shouts to G.H.O.S.T, Horrific James, Stu @ Metropolis, Mat Unearthed, Rico @SRD, Monita @ Skeleton, Bassbox Ben and Soul Beat Runner and you guys at DnB Universe!
Keep up to date with Dissect, Sicknote, & J. Bionic at any of the following links:
Dissect Twitter Soundcloud Facebook
Sicknote Twitter Soundcloud Facebook