Whether he is hiking, working on music productions, or busy with the Tempo label and shop, Frodo keeps active in the Netherlands and local Drum & Bass community. With a new sub label kicking off and hoping to release his second album later this year under the PRPLX name with close friend Deepflow, we got in touch with Frodo for an update on things.
Hello Frodo, glad you could make some time to have a chat. How are you doing?
Hi Maurice, I'm doing well, thanks for asking! Just got back from a weekend in the Eastern part of Holland and did some skateboarding, it was a bit windy out there but very cool after almost a year to be back on the board. Saw some friends who I didn't see for almost 20 years! Also a bit special as it was the same city in which I started djing and organizing a Jungle night about 20+ years ago!
So it looks like Tempo is starting a new sublabel and kicking it off is DJ Trace! Can you give our readers a bit of background on the idea for this new sublabel?
Yeah, I'm really excited about this new adventure. SPEED came along as an idea to give our legendary producers a special platform to release their music on a limited collector's picture disc vinyl. Also SPEED was a legendary night from LTJ Bukem & Fabio back in the day which I attended a few times and spoke with Source Direct and saw/heard other legendary DJ/Producers such as DJ Trace, Peshay, Photek and maybe David Bowie as well, or was that the Metalheadz Bluenote Sunday Sessions, haha, anyway it was a long time ago!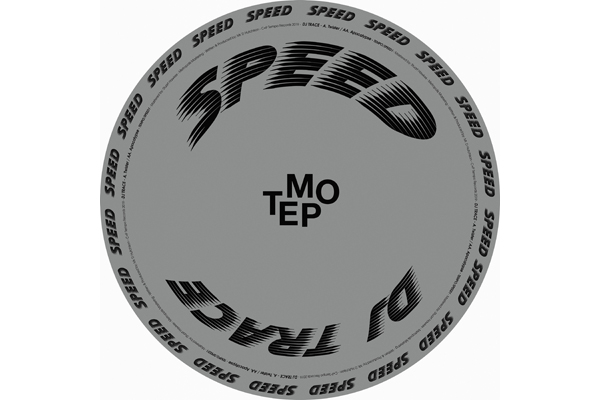 Always looking forward to the next Tempo vinyl release with their poster inserts is a nice extra for the collector. Any news that you would like to share with followers regarding the main label? Are you currently accepting demos?
It's a bit of a special addition to the crystal clear vinyl and really nice to include such a special insert. I always ask the artist/producer what inspires them to produce those particular dnb tracks for Tempo Records, for instance DJ Trax "20000 Beats Under The Sea (Tempo1211) or Chromatic "Blend" (Tempo1214) with that "2001: A Space Odyssey" from Stanley Kubrick are really nice to collect or put in a frame on your wall.
Can you share any suggestions for good event nights to check out when visiting Rotterdam? Do you have any upcoming dj gigs?
There's not that many dnb events in Rotterdam anymore, some guys do Liquidation on a boat which is nice to play at. You can play all styles mixed together which I really like, from Liquid to more Techstep or sometimes even Breakbeats. I'm playing a couple of radio shows and a festival soon and probably returning to Turin, Italy soon.
What other interests or hobbies take up your time, when you aren't busy with music?
My girlfriend and lover ;-) and lately I'm into hiking, a bit back to nature kind of vibe. I really like to walk in a dense forest and have the trees as a sort of blanket above your head and hear birds (instead of cars in the city of Rotterdam where I live mostly during the weeks) and in the weekend I go to my girlfriend with or without my son to relax in the countryside, that diversity is just great and keeps me calm and focussed.
I read books (currently: "The Watchmaker From Filigree Street" by Natasha Pulley, really intrigues me), mags (watches, music, art, meditation).
Also I produce under the PRPLX monniker (with a friend) and our 2nd dnb album will come out hopefully this year, it will be a dark Drum & Bass album.
What about some drum & bass labels or artists you follow that readers should check out?
Definitely Doc Scott's 31 Records, that is really steady and still releasing Future Funk. Alex Eveson's / Dead Man's Chest's Western Lore, Goldie's Metalheadz still going strong, DJ Stretch AKO Beatz, Om Unit new project called Submerged, Skeleton Recordings, Soul Intent's Dope Plates, Digital's Function Recordings, Klute's Commercial Suicide and a new label coming from Response called Northern Front Records is really nice, watch those guys as they are bringing cool quality vibes! It's amazing how healthy the current Drum & Bass scene is, loads of "old" hard to find tracks & unreleased dubs/edits coming out, Deep Jungle is the label at the moment in my humble opinion.
Any closing thoughts or shout outs?
There will be a whole new string of Tempo Records sublabels coming, a lot of creativity at the moment music production and label wise. And some of the cool signings going on for SPEED (really humble & proud about some legendary names that want to work with Tempo at the moment).
Big up to: Steve Digital, Alex Soul Intent, Pete Parson's (Voyager), David "DJ Trax" Davies, DJ Trace, Jerry Deepflow, my girlfriend Jorien, family; mum and dad, brothers and of course all the Tempo Records label fans and Rotterdam posse kevsteRRR, Clone friends, Operator Radio, Redlight Radio + Liquidation and all Dutch DnB/Jungle crews pushing what we love so much. Last but not least Photek/Rupert Parkes for all the musical inspiration.
Keep updated with Frodo & Tempo Records at any of the following links.
Frodo Facebook
Tempo Records
Tempo Records Bandcamp
Tempo Records Facebook
Tempo Records Soundcloud