Open minded, versatile, and continuing to push their way through tempos and genres, the duo known as Marginal are back with new music on Translation Recordings. The "Delusionism" EP is a nice adventure into varying soundscapes that keep you thinking. With no intentions on stopping anytime soon, we caught up with Marginal for a chat.
Hello guys, we hope things are going well for you. Can you give readers a little background on how Datacode and Alien Pimp linked up to create Marginal? Also, how would you describe your music?
Datacode : We met in 2008, at a time when music genres and bpms were still important to me. We teamed up to write music that breaks the rules.
Alien Pimp: I was after a little break from drum & bass and a deep dive into dubstep. I got into dubstep's earliest years, with the ill intent from the beginning - skipping the early stage and going straight into the hybridization stage. It's always like that, first a genre settles, then it starts taking influences and sounds from others. Why wait? So none of the first tunes I sold on the new dubstep scene were pure blood, but I figured those people are open minded enough, you just need to feed their woofers properly. And I was right, it worked very nicely for me. This fresh experience needed replicated at 170bpm too, the d&b scene needed it, I reckoned, everyone was complaining at the time that d&b is getting stale and soulless, I had the know-how, there's never been a better time for breaking the rules successfully. And indeed, soon Loxy heard our voice while he was heading a similar direction, we joined forces and everything went our way. Less the commercial success maybe, but whatever, d&b is light-years further now and it welcomes anything that's creative and coherent enough, we don't have anymore problems in getting our ideas accepted.
The new "Delusionism" EP is out now on Translation Recordings. This release offers a nice changing soundscape with a range of tempos. We are very much enjoying the feeling and versatility of this EP. How much time do you both get to work on music during the week?
Alien Pimp: Thank you, happy this landed as intended there! Normally, I save a few hours for music every day, but there's also times when I can't get a chance to lay a loop for weeks and it drives me crazy. All I need is a certain level of peace of mind, which is not always attainable, and I can channel music non stop. I'm just an antenna.
Datacode : I prefer to write music at night, sometimes every week. sometimes once a month. It all depends on inspiration and free time.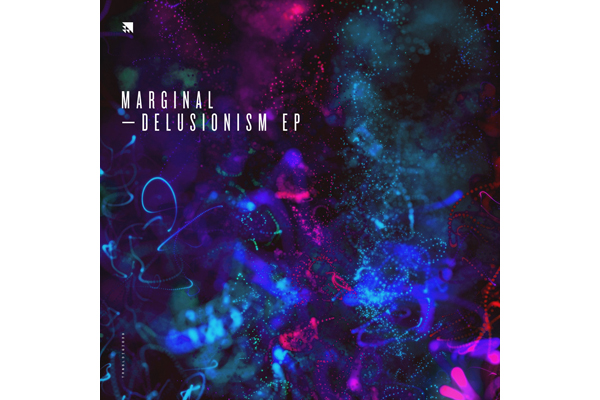 Do either of you have a favorite track on the EP?
Datacode : This is akin to asking me "which one of your sons do you like more?" :)
Alien Pimp: I wish we could avoid sounding dramatic, but the situation is precisely as my bud described it. :)
This EP also includes a great remix by Hidden Turn, of your track "Every 1 Needs A 0". How did this unfold and has the remix been on dubplate for a bit?
Alien Pimp: Yeah, it's been in works for quite a while and it has been through various versions, probably just as strong. It's quite hard to properly define and label this track. This is more like a collab, we gave Hidden Turn full liberty, he took advantage of it. He got our stems and made his own thing using just a few bits, then after a few feedbacks, this version came up and we just wanted it out, under whatever name. Music distributors have few options for track descriptions and we settled for remix eventually.
What have been some of your musical influences over the years?
Datacode : I listened to a ton of various music spanning through all genres: rock, techno, jazz, d&b, funk...I do not dwell on one and the same vibe for long.
Alien Pimp: Anything goes for me too, it just needs to really touch my heart or give me a sense of novelty and creative effort, preferably both.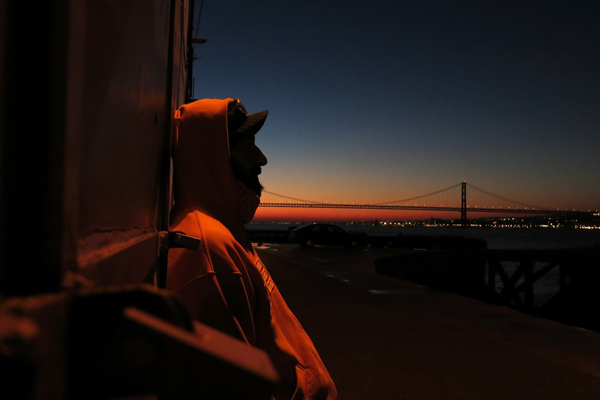 Do you have any upcoming events or other news you would like to share with readers?
Alien Pimp: No events yet, there were just 2-3 Marginal DJ sets all these years because that was simply not what we were looking for. I DJ but this is a studio project meant to live only through its own releases and nothing else, because it should be that good. But this may change soon, I'm considering doing more DJ sets if promoters show interest, mainly because I want to boost Marginal's visibility a bit. Social media is broken, so we need to replace it as mean to spread the sound to new audiences, you can't go far as a studio rat with our sound, you have to either play a lot or sell a ton just to be self-sustainable. I think DJ sets are our best option now and I feel very confortable spinning this music. We'll see about it soon, but we will surely have at least a couple more releases this year and we'll finish more of the music we're sitting on right now. And they're all goona be different from the previous. Some of the new productions might come out under our own individual monikers, Alien Pimp & Datacode, because they're beyond the sound and scope of Marginal.
What music have you been listening to recently that we should check out?
Datacode : I've been listening to a lot of Soul music lately. Cool Uncle (Bobby Caldwell & Jack Splash).
Alien Pimp: Just finished going through the new DYL album, which is quite some trip, and now I'm tripping on the forthcoming Dimito debut album, which is only in demo phase now, but should come out before summer. Other than that, lately I'm on a strange diet of hip-hop, ethnic music and often trap, found enough to like lately. And I like how this affects my work.
Any closing thoughts or shout outs?
Alien Pimp: There's already a new generation since we started and they're just discovering us, if you're among them and you like this EP, please look up our back catalog too, it's not huge, but consistent enough and I promise you'll find more vibes!
Datacode : Listen to a lot of good music and you appreciate every instant of your life!!! Peace!!!
Marginal Facebook
Datacode Soundcloud
Alien Pimp Soundcloud