Silent Dust have been keeping busy for plenty of years now telling stories with their music and running their own imprint none60 Records. Keeping the doors open to a broad spectrum has helped them gather a nice variety of talent, apparent in the back catalog. With more fresh sounds just published on none60, we managed to get in contact with Andy, from Silent Dust for a chat about his thoughts on music and co-running his label.
Hello Andy, we are happy to have a chat with you. How are things going?
Very well thank you, Looking forward to releasing a lot of great music this year on our label as well as following up, "Listen To The Night" with some new music of our own!
Keeping the train moving right along with the next release, by some great artists, can you give readers a little info about the new music out right now on your none60 label?
It's a great single, we'd moved away from the 160 style a little recently but nothing is ever really off the table for none60. We've known Calculon for quite a while and are big fans of the Shoot label so when he sent over the tracks it made sense for us to release them.
I think you can really tell there are a lot of minds at work on the tracks, lots of energy and elements that all blend together. (thankfully!)
It has been a few years now since you both decided to take the leap and start the none60 label to not only be a home for your own productions but other artists as well. Without getting too personal, what might be the biggest struggle that you guys face managing the label, but also what are your joy?
The biggest barrier we find is actually getting people to listen, there is so much music out there now and it's very easy for us all to simply stick with what we know. Thankfully we've built up a following in the left field side of the scene that are always pushing us.
The joy for us comes when we get the music out there, it's knowing that there are the opportunities to reach a wider audience at our fingertips. That's why we love Bandamp - it feels more personal - we are music fans first and foremost so I hope that comes across with our label.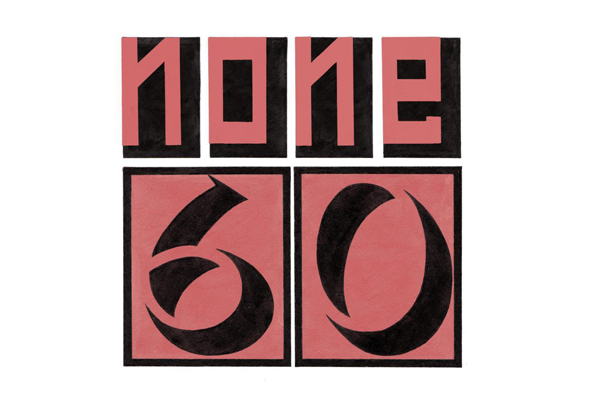 We recently saw the Dead Man's Chest remix work of "Another Sunlight". We really enjoy both versions here. Did Alex already have these done and sent them over for you to check out for his label or did you reach out and ask him to remix the track, what's the story here?
We go way back with Alex as we both started to release music at the same time and we had him remix a track from our first album – his remix of Winter Song (as Eveson) was a slower tempo breakbeat dubby thing which was almost a prototype Dead Man's Chest track.
As soon as we finished the album and were thinking about remixes he was an obvious choice. We sent over the album and he chose "Another Sunlight" and did two versions! Rather than make a choice and choose one version we thought releasing the two would be a good approach. Western Lore is a superb label too so it was a privilege to combine our labels for that one off release!
You have have both been making music for some time now. What advice would you give to younger artist's starting out? Also what would you like to improve on yourselves?
Never stop learning, be yourself and trust your instincts. Be nice to people too!
I think we can improve on a lot, the main point being work rate – As much as it's important to get the balance right between creativity and churning out tracks for the sake of it we've probably been guilty of just being lazy over the years!
Any other news or updates to share with readers about Silent Dust or the none60 imprint?
We are attempting to put together an EP or at least a couple of singles for this year, whether they find a home on another label or none60 I couldn't say right now but that's the plan!
none60 wise we have 4 or 5 singles lined up as well as a compilation called "none of the above" which we hope to release in late April/early May. Lots of great artists involved like Oliver Yorke, Lewis James, Banzulu, Dissident.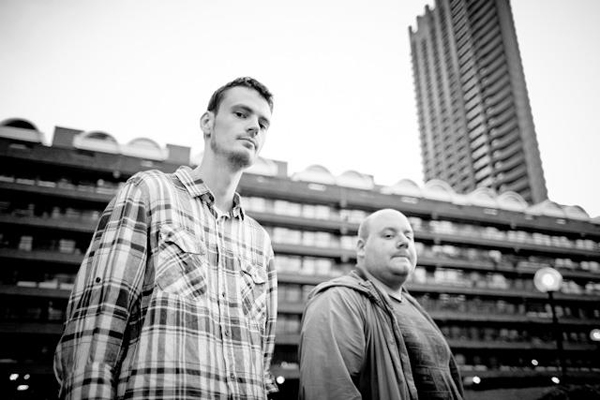 What about some music or artists that we should check out or keep on the list?
Uneven & Jaskin – you'll know the recent single they did for none60 but they're really talented and are starting to carve out their own niche! Look out for more on none60 soon!
Lewis James has been great for a while now but no doubt will go from strength to strength… Hathor is a name that has been around for a bit but is one to check out if you haven't already – he has a single pencilled in on none60 in the coming months!
I have spent the morning listening to "The Bangles : The Greatest Hits" and "A Flock of Seagulls" so I don't know if I'm qualified to be giving any new non D&B artist recommendations right now?!
I am quite into Eliza's "A Real Romantic" album – she was formerly known as Eliza Doolittle but has re-invented herself as a Neo Soul artist! Give "Alone & Unafraid" a listen! It's great!
Any closing thoughts or shout outs?
All the artists that have been involved with the label over the years, keep making great music!
Thanks to all the labels and artists that send us music to play on our podcast too!
Keep up with Silent Dust and none60 at the following links.
Silent Dust/none60 Facebook
Silent Dust/none60 Soundcloud
Silent Dust/none60 Twitter
none60 Bandcamp
Silent Dust TV