From the beginning, Okbron has been offering an excellent catalog of music to the avid collector. The roster of artists that have contributed to the label is top notch and the schedule of what is on the way is exciting. Alex at Okbron has been providing a home for music that was once thought to be lost on an old hard drive or music that just for some reason has never been released. Alex was able to give some background and insight on himself as well as the Okbron label.
Hello Alex, it's great to link up with you for a chat, I hope that you are doing well.
Hello Maurice and all DNB Universe crew, it's my pleasure, thank you for inviting me to have a chat about the music we all love.
From an early age you have listened to a variety of music styles before getting hooked on Drum & Bass. For the readers that might not be familiar, could please share a little background on yourself such as where you are from and what were some of your early musical influences?
I was born and live in Moscow, and since childhood my musical tastes have been formed mainly under the influence of hip-hop music and Soviet/post-Soviet rock bands and pop projects. At a time when Hardcore & Jungle was already booming in the UK and throughout Europe, only a small number of people in Russia knew or heard about such music. In my school years I used to play the guitar and rock music, as well as putting on cassettes and records at home parties which led to me becoming deeply interested in electronic music towards the end of the 90s. I started with Progressive trance, which was popular with us, gradually delving into various genres. Oddly enough I first heard Drum & Bass/Jungle, not through the veterans of the genre well-known among junglists, but after listening to Paul Oakenfold's set Global Underground: Live In Oslo, where he played Moving Shadow, Good Looking and other atmospheric records for the first half of the set. Since the beginning of the 2000's I started devoting a lot of free time to DJing, with a clear thought in my mind and a feeling that Drum & Bass music has been with me forever!
Okbron is about to reach the 50th record and the back catalog of music already released is from a great selection of artists. Can you tell us about your idea or vision for the label when you set out to do this? What is the background or meaning to the label name, Okbron?
The name of the label "Okbron" came from the local, online Jungle record sales community that I founded several years ago before the label was born. "Okbron" is the confirmation when someone would like to buy a record that was listed in the community and literally it means 'Ok, booked". To be honest, I never really thought about starting a label. It all started when, after years of collecting and djing, I just wanted to cut tracks that have never been released before on vinyl to play them at gigs. While so many old tracks of the scene remain unreleased, it seemed to me a lot of tracks are undeservedly ignored. I also believed that many DJs and vinyl collectors share my thoughts and would like to have such tracks in their bag or on the shelf. Well I thought it would be cool to make a whole run of unreleased tracks and send them to stores. The first two Okbron 12's are by UK producer Furney. I've been following him for a long time from his Good Looking era and asked him for some tracks from the 2000's for this adventure. Furney said yes and supported me at the stage of launching the label. Then I began to contact other producers with a proposal to release their old tracks. So the label wanted to introduce Drum'n'Bass/Jungle without reference to time and current trends.
In just a few years time, Okbron has given a home to so much good music that otherwise might have never been released. What has been one of the more challenging aspects of running the label and what is something important you've learned since starting on this journey?
As in any managerial activity, it is important to remain calm and keep your composure when running a music label. Some hasty steps can seriously affect the fate of the label or individual release. The most difficult and subtle aspect still remains to be the selling of the records during these tough times.
I'm sure some people are curious on the reason for doing vinyl only, no digital? Will there ever be any represses?
To some extent, its a protest and disagreement with the current state of affairs on the scene regarding vinyl. The vinyl format has actually undeservedly left large venues and many major promoters don't want to deal with it anymore. Vinyl itself is perceived by many labels and collectors more often as beautiful and fashionable merchandise, while some label residents and DJs prefer exclusively digital format, along with most listeners now opting for streaming services. So Okbron is some kind of attempt to promote vinyl as something ordinary for jungle people, paying tribute to the roots. On the other hand, to not seem like ardent purists Okbron allows the artists to sell their tracks digitally on their personal Bandcamp pages if they like. Making records for your label has become not really that profitable and a bit expensive these days. While doing represses might bring additional support for the labels, Okbron is a non-commercial project and has a pretty tight schedule for two years in advance and is focused on current releases with no plan to return to the previous ones.
Is Okbron always going to be 12" singles, or is there a chance to see special 2x12"/3x12" packs for other features such as artist albums or special releases?
We have been moving towards this for a long time, and finally a full-fledged 4 x 12'' LP by Brazilian producer Bungle will see the light of day. Also a compilation with the Okbron's current artists is also planned, but can't reveal details right now.
It looks as though this will be another busy year for the label. Can you share some information on what might be coming up next on the schedule?
On the schedule for the near future now, records by Big Bud, DJ Trax, Aural Imbalance, Peshay, J Laze, Floor Filler, Kyro, Furney, Gremlinz, Ink, Response & Pliskin, Bungle, Nothing, P.B.K., Electrosoul System, and Theomega. Also we continue the series of mixes "Signed & Voxed", that have launched last year, introducing music from Okbron alongside talented vocalists and MCs from around the world. Here is the second part of series, the third one is coming soon. Signed & Voxed Part 2
What are a few songs from the catalog that were a little more difficult for you to get released?
Apart from the intermittent technical difficulties and issues associated with the production of vinyl records and sometimes huge queues at the factory, probably the most difficult was track "Proximity" by G-Force. We were not sure that we would come to a decent result. Everyone knows this story about how that track was lost a long time ago, and Mark specifically for this release, collected the track again bit by bit from various sources. We were pretty tormented by this track, Mark especially, because requests have been received for years from people. But we encouraged each other with the thought that people wanted to see this track finally released. Big thanks to ASC for supporting this idea and making an awesome remix of "Proximity" for the B-side.
How has your local DNB/Jungle community changed over the years since you first started listening? What are some artists from your country that you would encourage listeners to check out?
It has grown significantly, especially since the late 90s until around 2010, was probably the most popular time of Drum & Bass here. To name a few artists from here that I would encourage others to check out are Subwave, Dissident, Electrosoul System, Ant To Be, and Nothing.
If you didn't have Okbron to focus on, what do you think you would be doing with the spare time?
I have a full time job and a family, so maybe I would focus more on the time I spend with my closer people keeping in touch with the music of course.
There are so many talented artists and labels around these days. Can you tell us a few jungle labels or artists that you have been enjoying recently? Any particular record that is at the top of your want list?
I like what these artists are doing now, ASC with his Spatial label, Gremlinz with DROOGS, and the Vinyl Fanatiks label makes great re-issues and records with previously unreleased tracks, even "Bladerunner" by Dave Wallace finally saw the light! I would also highlight Response & Pliskin with their Northern Front Records, Digital with Funktion Records, DJ Stretch with AKO Beatz, Repertoire, Blueskinbadger, Violet Nights, Parallax,...I also follow Loxy, Resound, Ink. There is a lot of cool music around which is sometimes impossible to keep up with following everything! I have about 5,000 records in the want list on Discogs and it looks like this list will never get much smaller! But of course there are also things that still remain unreleased and exists only on dubplates, which I would like to see in my bag.
Any closing thoughts or shout outs?
Big love and respect to the whole crew, everyone who supports Okbron, artists, mastering engineer Beau Thomas, Chris from Well Tempered, Jack Robinson from The Roots Merchant and Alex "Ant To Be".
Keep tabs on Okbron Records at the following links
Okbron Bandcamp
Okbron Soundcloud
Okbron Facebook
Okbron Instagram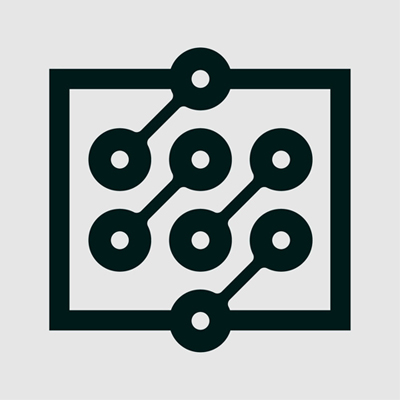 Okbron