A new production group has formed, featuring Quentin Hiatus, Thomas B, & Ghast. If you follow the label, Free Love Digi, then you most likely already know these guys. They were kind enough to give us some of their time for a few questions. We decided to get the scoop on this new collaboration project titled, ONISM QI.
Hello there fellas, can you give readers a brief background on your new group effort, Onism Qi? Also let us know the proper way to pronounce it & just what do you hope to achieve?
T: We have all been close peers for many years now. With Quentin being the head of Free Love Digi, he had debuted the "Bone Dance LP" between myself and Ghast back in November of 2013. Ghast and I both live in Tucson, and have spent a lot of time working on collaborative tunes and remixes of each other's work. We like to ping-pong subtle critique between the two of us regarding projects, and this is a tool most producers need to be successful. As Quentin's label progressed, the three of us started talking more, hanging out and playing occasional gigs together. Quentin planted the seed for us to create a cumulative project. In December of 2015, the three of us had a casual meeting over dinner, and that is where the vision of Onism Qi was born.
G: It is pronounced "Own-izm-chee (or key)"
T: We just want to make interesting music together, and have fun doing it. Breaking the mold of music having to be done a "certain way" is an intricate step, but we try to keep it light for the most part, and don't try to rush during the process.
Your recent track titled, "Patroller" from the Null Explodes EP, has some great drum work and atmosphere using minimalistic sounds. Nice synth pads, sweeps, and percussion work also. Any forthcoming tracks that might be along this same style?
T: For sure :)
G: Quentin's tracks can be so distinguished, and this one absolutely oozes his style with those drums. He has a few stemmed out for us to finish with a very similar sound.
What are some artists and labels that you draw your inspiration and motivation from?
T: Hmm, soooo much.
G: I've been on a foray back into deep dubstep. My latest solo work with Encrypted Audio is a great example of what can be done with the space inside of a slower tempo and a lack of quantization. I think I can speak for Tommy and myself when I say that the stuff from Bop and the Microfunk crew has been really inspirational in the DNB realm as of late.
Will Onism Qi be "Live" style bookings only now, no dj sets?
T: We have hopes to play some cool festivals and eventually do more of a live act with vocalists and other musicians. However, we have no immediate plans for that. And for now, we will just keep making the music. When we do play, we have fun doing DJ sets with vocalists/ MCs joining us on stage.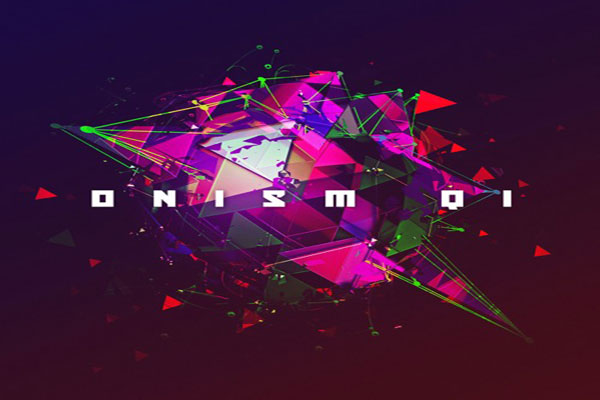 If you are in Arizona, what drum & bass nights should people check out?
T: Anticlockwise in Tucson and Provisions in Phoenix
G: Out to Limbic Groove up in Scottsdale as well
Can you each give us 2 tracks that you have on repeat right now?
T: Bonobo - No Reason Featuring Nick Murphy, and Alix Perez - Numbers Featuring Benabu
G: Samba & Chokez – Ghastly (hah), and Gorillaz – Andromeda
Q: Future - My Blower and Sampha - 100 degrees celcius
Here is a free download from ONISM QI in case you missed it!
Keep tabs on ONISM QI at any of the following links: