DNB Universe has reached out this month to the one and only Ricky Force! If you follow jungle music, then we are sure that you might have heard of this guy. This Irish badman runs Pressin' Hard records and has landed releases on various known labels with his heavy amen edits! We decided to get in touch with Ricky and get a run down for the new and older followers out there.
Do you have a defining moment or memory that really got you into producing Jungle music, or was it a variety of things?
Not really, I had been DJing for years with the intention of getting into production. Luckily I was able to sit in on studio sessions with Naphta and Elmo of Bassbin using hardware only. MPC's, Emu samplers and FX units. It took me a while to get my head around it.. It was only until Beta 2 hooked me up with some software to buy which allowed me to do things on my own.
If you could give new Jungle producers some advice for enhancing their jungle edits, what might that be?
Hmm... That's a tough one as there is no real 'correct' way of doing things. After years of editing drums the one thing I would say is that less is more. In my opinion it's vital to keep the groove of the track rolling rather than delving into non stop edits (which is completely okay too). This allows for edits to stand out when executed correctly at the right moment, allowing the other elements to move with the drums easily and coherently.
Any particular labels out there that you would like to get some music on whether it is digital or vinyl?
Yeah, I'd love to have releases with Metalheadz, Good Looking, Reinforced and Moving Shadow.
You just had a recent release on the Repertoire label and a new single out this month on Flex. Can you give any info on current or upcoming releases? Any signs of a possible full album?
There are a few things lined up for AKO, Skeleton, Flex and two other labels which I can't speak about just yet. I also have a LOT of unreleased bits which I may end up putting into an album at some point.
What is in the works for the future of Pressin' Hard Records?
After an involuntary break from the release schedule I am planning on releasing a double 12" EP for PHR003 before the end of the year.
Give us 3 tunes or artists that are currently getting some heavy rinse time from your music library?
There is SO MUCH good music coming out these days.. It's hard to mention just three.. Artist wise, Kid Lib, Tim Reaper, Double 0 and Digital are getting heavy rotation for me at the minute.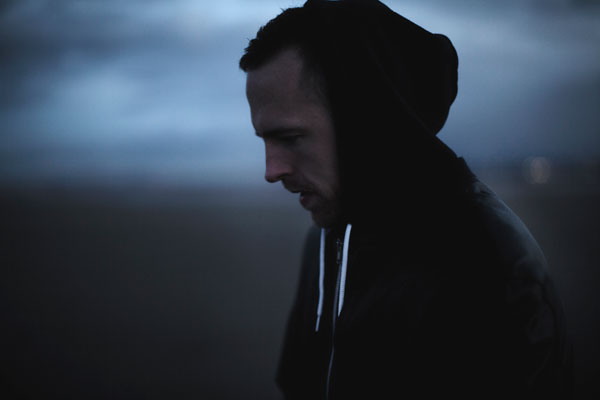 Any closing thoughts or shout outs?
I'd like to take the opportunity to thank everyone that has been so patient with my music over the last two years. They have by far been the most difficult to date. I shall also be returning to the US to tour Oct - Nov this year. Shouts and thanks to Stretch, Randall, Nucleus, J:Kenzo, L Double, Josh, Bailey, Zero T, FBD Project, Mark Pritchard, Marc Mac, Monita, Ricky Law, Ben, Beta 2, Fracture, Greenleaf, Tamen, Executive Steve, DJ Trace, Con, Polska, Mecca, Remarc, DJ Trax, Naphta, Droid and Karl. Also all the people out there who play my tunes. Respect.
Keep tabs on Ricky Force at any of the following links: