Scary Woods have been keeping busy with a number of things from, working on crafting their musical style while also running the Insomnius Music label and hosting drum & bass events in their city. With a deep passion for music and drum & bass, the duo have made it a point to make sure their music is completely original in the studio and also welcome younger talent to send demos to the label. We got in touch with Scary Woods for the full story.
Hello, I'm sure you both have been keeping busy, how was your summer?
Dr Woe: Of course we have busily promoted our EP and spent a lot of time in the studio. We played some DJ gigs and I did a few graphic design jobs.
Violet Core: In addition, we have organized events with our own darkside Drum & Bass event series 'Bass Forward The Revolution', including our Scary Woods release party. So the summer holiday has been canceled this year!
Can you give readers some insight on how you first linked up to start Insomnius Music and what the story is behind your production name, Scary Woods?
Violet Core: In 2014, we started producing tracks together and played as DJs B2B in the following years. But we wanted to have a new name for our joint projects, because a completely new style, contrary to our own productions, has emerged in our music. Scary Woods was originally the idea for the name of our trip hop track "Watching Trees", which was created during a holiday in a house near to a lake, hidden on the edge of a forest. The natural environment has given us tremendous creative input. Insomnius Music was founded in 2016 to create a platform for our own productions and for other producers.
The "Pulse" EP is out now on your home label Insomnius Music and takes the listener on a stroll through the Scary Woods aesthetic. Really enjoying the ideas and details you put into the songs here. Do you find it difficult to say when a track is "finished"?
Dr Woe: Thank you, we are glad that you like it. For us, a track is finished when we think we have nothing left to add and we have given the best we can. It is also important for us to take breaks during a production, because we can revalue the tracks more objectively e.g. after a few days.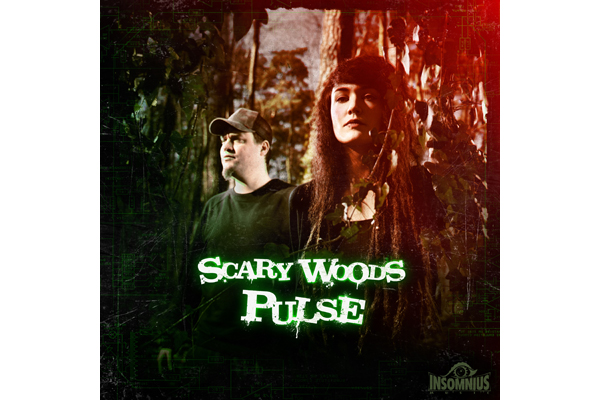 Is it hard to make quality time to spend in the studio? Also, curious if you use more hardware or software to make your music?
Violet Core: For us, producing is a passion and work at the same time. There are moments when creativity just flows and there are situations where processes can become tough. e.g. when it comes to mixing and mastering. But fortunately, there are now some ingenious tools like Ozone or the 'Slate Virtual Mix Rack', which will make your job easier and enable a fat mixdown even without a larger analog studio.
Dr Woe: We produce all sounds ourselves, e.g. with external devices such as the Virus TI or various analog synths, such as the 'Bassstation' or the 'Dark Energy', which we also like to send through external pedal effects, the 'Sherman Filterbank' or the 'Drawmer 1973'. We also use a lot of software and Logic Pro as DAW. Field recordings, analogue instruments and vocal recordings are also used. Basically, we do not use finished sample packs or presets. Finally, we want to produce our own sound and not rearrange the work of others.
Do you already have plans for what's next? Anything in the works you want to talk about, such as upcoming dj gigs/podcasts etc?
Violet Core: In the coming months we will play several locations in Hamburg. e.g. we're djing on a bigger darkside event on October 18th. On December 6th, we'll celebrate our 8th year crew anniversary as 'Bass Forward The Revolution', on a ship in Hamburg. There will be two floors: on the Mainfloor we have to offer dark, heavy and hard Drum & Bass, on the second floor Deep Drum & Bass, Halftime and Jungle under Dr Woe's 'Keep Da Bass Rollin' ". As Insomnius Music, we would like to release music of other producers on our label, too. I also want to intensify my work as an artist, on the one hand my own productions and also my vocals. As Scary Woods we want to consolidate our style. We want to gain many more experiences and are ready to develop. As a label, we want to establish ourselves and create a solid platform and expand a broader audience. It is also important to me, as a booker and label owner, to continue actively supporting the next generation.
Dr Woe: I've just finished my new solo EP, which will be released on Insomnius Music in late November. Last year I created a Deep Drum & Bass podcast called "Keep Da Bass Rollin '", which I'm just evolving into a new party series. It started as a second floor on our 'Bass Forward The Revolution' events. Otherwise, I have been working for some time under the alias "Moonshyna" on an Instrumental Hip Hop / Trip Hop album which will be finished in the course of next year. As for 'Scary Woods', there are some new tracks and a podcast for a Musicblog from UK in progress.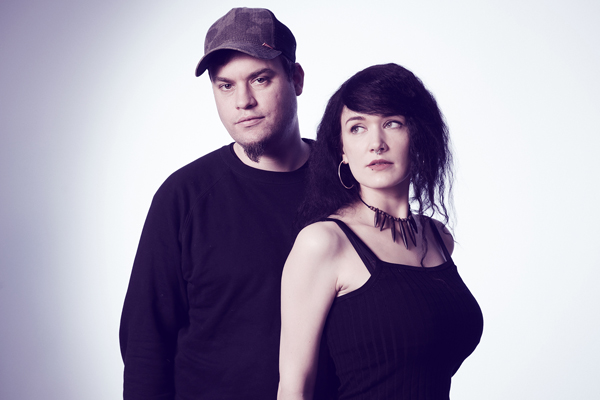 What are some good record shops or dnb nights to check out near your city?
Dr Woe: Unfortunately there are hardly any record shops in Hamburg selling new Drum & Bass records, but there are a lot of second hand shops where you can find Dnb & Jungle classics again and again.
Violet Core: As we mentioned above, here in Hamburg we're doing 'Bass Forward The Revolution', a series of events that I founded with one of my best friends. A visit is definitely worth it! In addition, Hamburg offers a few other Drum & Bass events as well as a diverse and international music scene.
Any closing thoughts or shout outs?
Violet Core: Shout outs to: my family and my crew, Gabriel, Erin, Robyn Chaos, Liza Aikin, Monolog, Sonair and the No Way fam, the Hoch10 Gang, the Hafenklang Crew, Soraya, Female Pressure and all other Drum & Bass heads and supporters who have remained true to us over the years and have supported and accompanied us as Scary Woods, as a label and me as an artist on the path to date.
Dr Woe: I would like to thank all those who have accompanied and supported us on our way so far. Special greetings go out to my family, the Bass Forward The Revolution crew, Andy.Knight and the whole Outrider crew, MC Banause and the ex-Stigmata Musick Possee, Acker, Kobe and all Oldschool Graffiti writers, Marius No 1, DJ Goodfella and the Hoch10 Gang!
Keep updated with Scary Woods at any of the following links.
Facebook
Soundcloud
Hearthis.at
Instagram

You can also follow Insomnius Music at any of the following links.
Insomnius Music
Insomnius Music Facebook
Insomnius Music Soundcloud