With an impressive catalog of productions and collaborations as well as running the outstanding label, Utopia Music, you might be familiar with the artist known as Mako. Working hard on illustrating his passion of drum & bass through his creations and sharing it with listeners, it's evident that Mako is authentic in his work. Staying dedicated crafting new music, Mako stays strong with a bundle of material ready to be broadcasted to his followers. We reached out to get a brief update on what he's been up to.
Hello Stephen, I appreciate you taking the time for a chat, how are you doing?
Currently sipping Charlottes Web on a Volcano vapouriser on a Tuesday morning at 8:30am. Its been a mixed bag bro, happy to be me, I have wonderful friends and musical colleagues and have a lot of music ready to play. The flip side is my right ear has been broken/ill/mashup for a year now and its been a source of depression if i'm straight to the truth. But it is getting better.
The past year has been a bit of an adjustment for many around the world. I'm guessing you took some time finishing up work on music projects? What else has kept you busy during this time?
Yeah, you're right Maurice, there has been loads of time to finish projects. I've had to be careful of my ear but I have been working on finishing my Samurai Music album over the last couple of months. Before that I was trying to get my second Metalheadz album to demo stage, which I think I accomplished. Will be mixing that down when I send off my Samurai album for mastering. Have also written maybe 20 or so tunes that are quite simple and for the dance really, ready to test out. They could come on another album, we'll see, I know my brother DLR wants an EP on the strength of hearing them once so they must be good enough which is encouraging. They are a slight departure from what I normally do, a bit more rolling and stepped out. I've also been writing a few amen tunes again, its kinda why I got into writing drum and bass in the first place over a decade ago so it feels good to revisit it again after learning the 'rules' of production.
Other than music I've been meditating everyday, (Transcendental), which has been amazing for my mental health and general vibes. I've been exercising as much as I can, mountain biking especially, a little Muay Thai and weight training (gotta love deadlifts). My brother and I spent money on a complete set with olympic barbells, weight bench, gym flooring and 250 kgs of weights - trying to combat the amount of food that we ate over Christmas. Also I'm spending a lot of time with my cat 'Tdog'. His sister died recently so we've become even more close. He's an incredible companion and I want to introduce a real dog into the house soon though. DLR recently got one called 'Seren' and she's so sick, I'd love for her to have a play mate.
It's great to see the new releases coming out on Utopia Music featuring Madcap & Andy Skopes as well as the new Hydro & War single. I'm sure being able to release something posthumously by Andy Skopes was special for you since he was a close friend. What's the background on the Coded EP featuring Madcap and Andy? Can you give readers an idea of what else might be on the schedule for Utopia Music?
The Coded EP came about when Andy sent me some tunes in July 2018 and after a few days settled on the track list. Tidal needed a mix, but Coded and Tap the Bottle were great straight off the bat. In the folder there was a piano thing that I was meant to be stem mixing called 'Don't Try and Hide' but I took so long it got signed anyway and I didnt do anything with the parts in the end. I met Andy when I started DJ'ing in a club in Croydon and we became good friends straight away with our shared love of amens and Bjork. Madcap was introduced to me through Andy and I became a fan of his music straight away. Andy and Madcap had the very first release on Utopia but it never actually came out. One of the ones that got away. Elliot (Madcap) also did this tune called 'Sacred Spirit' that was really cool but we could never quite get the mix how we wanted. Love both those dudes immensely.
As for future schedule vibes for Utopia, next up we have Hydro and War with a sick 12" Fugue/Detroit followed by Quartz's debut EP for us. Then a War four tracker, then a project by me and a family of collaborators, followed by a DLR 12". I've also signed some woody steppers from Molecular and Entita.
Let's talk about the Collective Bristol event nights that were rolling along before the pandemic and will hopefully resume soon enough. The resident lineup is stellar and seems more like a family gathering so to speak. I would say that guests attending these nights are a bit spoiled over there for having access to such a great offering like that. Was this just the next natural step for you all to join forces and host your own nights?
Yeah totally man, it seemed like a great excuse to get together and hang out. It is so easy to stay in the studio and hermit away, you need a good reason to leave! Collective got us all together and now we are close to coming back properly, super buzzing about it. I have had to steer clear of most events because of my ear but we had a lot of the crew round Break's for his birthday so it was like a Collective but without any dnb.
What have you been listening to lately that's not drum & bass and would recommend checking out?
Loathe ambient album
Rhythm and Sound - Rhythm and Sound
Radiohead - Ok Computer
Nirvana - Incesticide
After being so involved and passionate about music for so long, I'm sure it's hard to imagine yourself not producing. Where do you think you would be and what would you be doing, if being active in music never happened?
Maybe a fireman, or a policeman, or a sports physio, or a criminal....maybe a vet even. Who knows man! Maybe I'd work in the city trying to earn bucks? I'd like to think I would still be meditating and enjoying the process of existence and loving all.
There is a constant growing number of people involved with music in some aspect these days and so many ways to get it in front of the listeners, but yet so many people are unheard. From your own personal experiences, do you have any advice you would share with other artists making music in today's culture?
If you're going to use social media as a marketing tool then try and keep your phone time limited to say 20 minutes a day. More time for music, less time for getting socially conditioned and brainwashed by images.
Don't abuse weed or any other drug/alcohol/tv/dating/love stories in excess, learn what it does to you and use it if you must but be aware what problems imbalance causes. Learn what stories are perpetuated by corporations and the mass media and try not to participate in them.
Meditate every day, somehow. Remember stillness is existence. If you overthink, remember you are not your thoughts.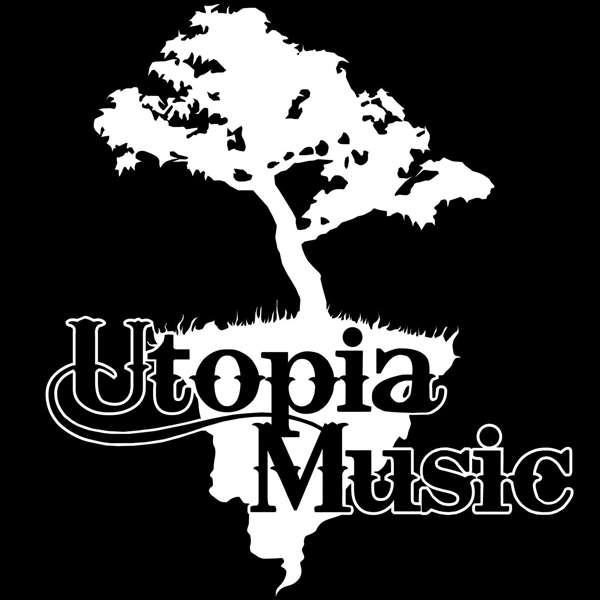 Can you give us a few artists or songs that really inspired you or captured your enthusiasm to pursue this path?
LTJ Bukem - Atlantis (I need You)
Rhythm and Sound - Spend Some Time
Any Hydro tune
DLR funk and sub pressure
Break all round sickness
Teebee breaks - 'Black Science Labs' holy shiiiiiit
Total Science rave and breaks
Quartz as a person and a producer
War for always killing it
Hyroglifics because I can never spell his name and his choice of teamugs
I could go on with the usual suspects from the family namely Mikal for his absolute rawness, Villem for his multiverse techniques, Fields for his polar woodyness, Jubei for his rollout, Dbridge for linking me a remix all those years ago, Fierce for his advice, Sine for his 97 tech step, I could literally do this for days. FD for his vibes, Skeptical for keeping true, Sunchase for Nathnenia, Dissident Nick, Dan and Henry for getting me involved in the free party scene, Dave Mek from London for giving me my first residency where I met another super influential producer on my sound Andy Skopes, jeeeeez, I can't stop, I must stop, sooooo many more people though. My brother! Can't forget him, heart of gold.
Any closing thoughts or shout outs?
Haha, that last question was my shout I guess. Of course I gotta shout out Goldie, Ant and Tom at Headz and all the other headz artists. Fold for the sick vibes, Geoff at Samurai Music for giving me an opportunity to do something more meditative and all the ladies worldwide especially my mum for being so down to earth, honest and beautiful.
Keep updated with Mako at any of the following links.