Riding on the waves of London drum & bass/jungle culture and crafting his sound for years, Fushara delivers a new album, out now on the ever impressive label, 7th Storey Projects. Taking you through a deep and atmospheric setting, "Tomorrow's Symbolism" is sure to be a future classic, but still flying under the radar for some. The new album is a testament to Fushara's attention to detail and delivering quality productions as a standard. We thought it would be good to check in with him for an update.
Hello Thushara, your new album titled, "Tomorrow's Symbolism", brings together an excellent, musical journey for the listener. We are really enjoying the album as a whole, along with all the details and depth to the soundscapes you have created. Was this a big step for you to focus on a full LP? Any specific reason for your album's title?
It actually didn't feel like too much of a big step. I have been trying my hand at different styles for some time and felt ready to produce an album of material, of the quality that Simon & I would be happy with. It's been a long time coming, I have been in the scene for some time and I have been working on my sound for years. I still have a lot to learn and I appreciate my weaknesses and strengths now, so I'm in a much happier place as an artist. The title came about from an article I read, about the use of art to create trends in culture that become symbolic. I interpreted this in the scheme of electronic music and I feel that the music is itself a symbol and will continue to be symbolic of our London lives in the future.
The album's journey has very nice cohesiveness and is a great long play listen or even just picking a track at random. Did you have a few tracks as contenders, but actually didn't make the cut for this album?
There were a couple of tracks left over from the project but they were earlier tracks that didn't make the cut. I found that once I got going the album came together nicely.
"Tomorrow's Symbolism" is coming out on the 7th Storey Projects label, which you have already released some other great music on. This is the first time the label has offered a solo album on cd format in addition to the vinyl sampler. How do you feel about this honor and your relationship with 7th Storey Projects?
I'm really grateful for the faith Simon put in me to produce the material. He has been really supportive. I started sending him music in early 2017 after listening to the 7th Storey Globex Corp series. He was really quick to show his support and it gave me motivation to produce more material.
It has been a good number of years now that you have been producing music, what helps keep you motivated and interested?
Living in London is my main source of energy. The art and culture here is incredible and the scene is always pushing the standard. I see a lot of people out and about and when we talk about what we are up to it keeps me motivated. I think the message here is that to be an artist you have to interact with the scene. I don't think that you can succeed if you do not support the events and contribute in some way.
Any news you would like to share regarding your own music label, Lone Foundation?
Well, this was set up with the purpose of collaborating with friends for a one off release back in 2015. I was thinking about doing something with the imprint in 2019 but I'm not in a rush. I started it to learn a few basics on running an imprint. I think I felt at the time that I didn't have enough quality material of my own to keep it going and plus I was moving around a lot and not really in the frame of mind to do it properly. In the next couple of years as my upcoming other releases come out I will see if it is worth releasing on the label.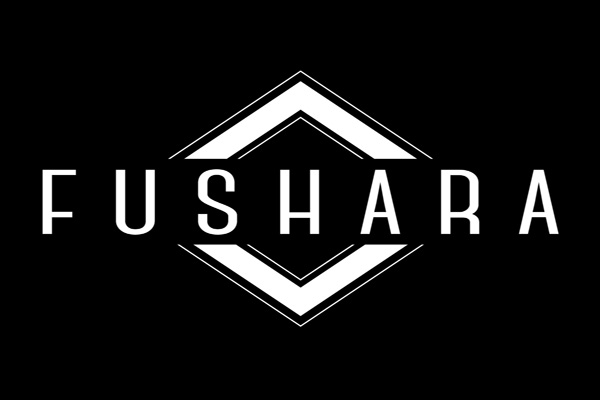 You have a track that was released just over a year ago on Criterion Records titled "Infinity" featuring Infest. This is definately one of our favorite tracks here at DNB Universe. How did the track come about and can we expect more collaborations with Infest?
I have known Robbert (Infest), for years. When Criterion asked me to make some music for them I asked Robbert if he wanted to collab. The result was this track. He wanted to make it into a longer track and it worked really well with some decent atmospheres and breaks. We were talking in the last month about collabing again next year but we were thinking about doing some more downtempo material.
Being so close to a number of event nights and festivals, what are some dnb/jungle parties that you enjoy or would love to play at?
There are a fair number of good nights happening in London. I have been supporting a few label nights at Bar 512, Rupture is fun, One.Seventy at Rye Wax is good for the darker minimal sound. The Castle has had a refurb with a new basement and has started supporting some nights. It used to be a proper classic grimey London pub venue back in the 2000's we had good fun there back then with some mashup lock-in sessions! Also Mike Indidjinous had started a Tech Itch Night at Rolling Stock in Old Street which has been running this year and he has brought in some of the Biotic/Tech Itch producers which has been refreshing. I have been spending all my free time in the studio so playing out has not been my agenda this year. Depending on how my releases go I may seek out some sets next year.
What's next on the agenda for Fushara?
Well I have some more DnB EP vinyl releases coming up end of this year and start of next year which I can't say too much about. I have also done some more down tempo stuff for NextPhase which I think is coming out next year.
Any closing thoughts or shout outs?
Big shout outs to all who have supported me over the last few years. There are too many names that have influenced me and helped me along the way and they know who they are. I suppose I want to shout out to the early crew from the forum of SubvertCentral and the Technicality parties. We still keep in touch and it is good to see many of us releasing records in different genres. I remember when we all started out making music and raving and it is good to see that we stuck to our ambitions.